Before this, we have no idea where is the Ordos International Circuit in Inner Mongolia, China. For now, we learned that this circuit in China is unique with combination of elevations, tricky bends and constantly-changing surface conditions make it the ultimate test for every racing driver.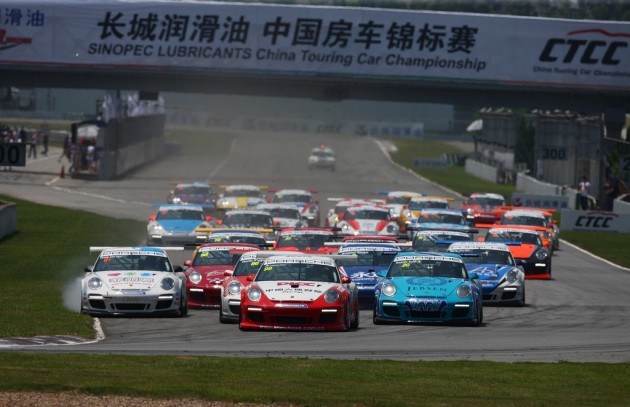 For this time around, the 2012 Porsche Carrera Cup Asia Round 5 & 6 will be happening at Ordos International Circuit from July 6 to 8, 2012.
Arriving with a score to settle with the 3.751km track is championship leader Alexandre Imperatori of PICC Team StarChase. The Shanghai-based Swiss had a tumultuous outing in 2011 when the series made its debut there, with an incident and a resulting penalty decimating his points advantage at a crucial time in the season.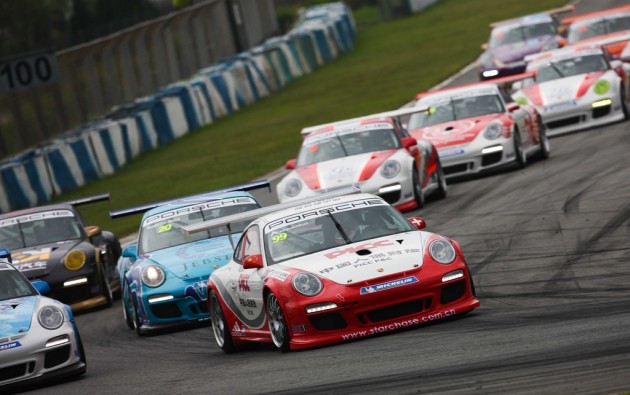 For reigning champion LKM Racing Team's Keita Sawa and Team Jebsen's Rodolfo Avila, currently second and fourth on the leaderboard respectively, it was a different story, with the pair taking a win apiece and Avila celebrating a maiden victory with his China Porsche dealer team.
The prospect of racing at the Ordos track is particularly daunting for the drivers for whom it will be new, such as Team Yongda Dongfang's Benjamin Rouget of France who lies third in the championship race, but with the likelihood of track surface conditions changing lap-by-lap, previous experience could count for little.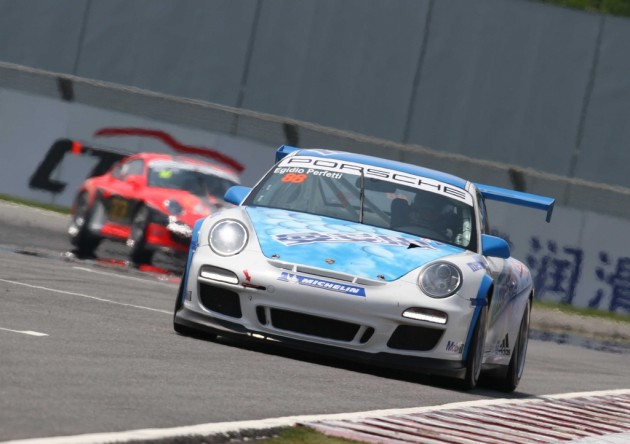 Fifth overall in the championship standings, and leading the Class B category by 12 points, is Egidio Perfetti of the Seminole Racing Team.  New to the series this season, Perfetti has made an astonishing debut and it will be fascinating to see if he continues his impressive form in Ordos.
Second in Class B is Wayne Shen of Modena Motorsport, who earned a podium finish in Ordos last season, however it was BBT driver Davide Rizzo who proved unbeatable.  Rizzo took Class B pole position followed by two emphatic victories in the category, although this year the talented Italian will be competing for overall honours.
Returning to the Porsche Carrera Cup Asia for Rounds 5 and 6 is Dane Allan Simonsen.  Simonsen impressed in the opening round of the 2012 season by finishing 3rd at the Shanghai International Circuit in April.
Rounds 5 & 6 – Provisional Entry List
No.1/Keita SAWA (JPN)/LKM Racing Team
No. 3/*Allan SIMONSEN (DEN)/A/Team Carrera Cup Asia
No. 5/Yuey TAN (SIN)/B/McElrea Racing
No. 6/ZHENG Ting (CHN)/B/BBT
No. 8/Benjamin ROUGET (FRA)/Team Yongda Dongfang
No. 9/WANG Jian Wei (CHN)/Team Betterlife
No. 11/Ringo CHONG (SIN)/Team Kangshun
No. 16/Wayne SHEN (HKG)/B/Modena Motorsport
No. 18/Marcel TJIA (HKG)/B/OpenRoad-ART Motorsports
No. 20/Rodolfo AVILA (MAC)/Team Jebsen
No. 21/Francis TJIA (HKG)/B/OpenRoad Racing
No. 23/Paul TRESIDDER (AUS)/B/Hewlett Motorsport
No. 25/Christian CHIA (CAN)/B/OpenRoad-ART Motorsports
No. 27/Adrian Henry D'SILVA (MAS)/B/Nexus Racing
No. 28/John SHEN (HKG)/B/Modena Motorsports
No. 31/*Pekka SAARINEN (FIN)/B/PS Racing
No. 37/Davide RIZZO (ITA)/BBT
No. 55*TBC/PS Racing
No. 66/Rose TAN (CHN)/Team C&D
No. 68/Adderly FONG (HKG)/A/OMAK
No. 78/ZHANG Da Sheng (CHN)/Team Basetex
No. 81/HUANG Chu Han (CHN)/B/Hede
No. 83/Dr. MA Chi Min (HKG)/B/Dr. Ma Chi Min
No. 86/Martin RAGGINGER (AUT)/Team Eagle – Jiejun & Junbaojie
No. 88/Egidio PERFETTI (SUI)/B/Seminole Racing Team
No. 96/LI Chao (CHN)/B/Asia Racing Team/Team JR
No. 98/Ho-Pin TUNG (CHN)/Budweiser Team StarChase
No. 99/Alexandre IMPERATORI (HKG)/PICC Team StarChase
*Non series registered
Points After Round 4
Overall
Pos

Comp

No

Driver

Entrant

Points

1

99

Alexandre IMPERATORI

PICC Team StarChase

82

2

1

Keita SAWA

LKM Racing Team

62

3

8

Benjamin ROUGET

Team Yongda Dongfang

50

4

20

Rodolfo AVILA

Team Jebsen

48

5

88

Egidio PERFETTI

Seminole Racing Team

43
Class B
Pos

Comp

No

Driver

Entrant

Points

1

88

Egidio PERFETTI

Seminole Racing Team

78

2

16

Wayne SHEN

Modena Motorsports

66

3

6

ZHENG Ting

BBT

42

4

37

Anthony LIU

BBT

39

5

23

Paul TRESSIDER

Hewlett Motorsport

37