Proton via its Team Proton R3 made an explosive start to the 2015 race season last weekend winning in both Race 1 and Race 2 in the 1st round of the Malaysian Championship Series 2015 (MCS) at Sepang International Circuit.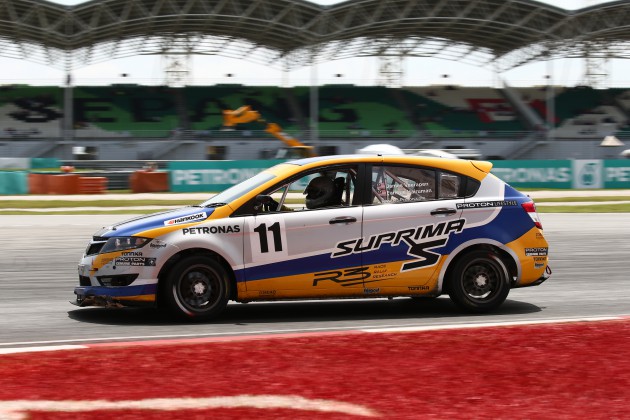 In Race 1 on Saturday,  Fariqe Hairuman started in the No.11 Proton Suprima S while teammate Syafiq Ali started in his No.12 Proton Prevé. Due to problems faced during qualifying, both R3 cars started at the back of a 54 car grid comprising of 4 different car classes.  With a huge number of cars in this race, there  was bound to be havoc going into turn 1 and turn 2 with many cars spinning out or crashing into each other as they jostled for position after the standing start.  Both Fariqe and Syafiq managed to take advantage of the incidents in front to eventually chase down their rivals from behind and end the 9 lap sprint race with Fariqe finishing in 1st and Syafiq in 3rd position. 
For Race 2 on Sunday, James Veerapen started in pole position for the MTC class in the No.11 Proton Suprima S whilst Syafiq Ali started in 3rd  in the No.12 Proton Prevé.  Despite a bad start for James, he worked through the heavy traffic to take the lead after the first lap with Syafiq close behind in 2nd.  On lap 6, while Syafiq was battling hard with 3rd place Eri from Indonesia in a Tedco Racing Satria Neo, the race was stopped due to an accident involving two Renault Clios from the Clio Cup China Series.  This gave Proton a 1-2 finish in race 2 with James in 1st and Syafiq Ali finishing in 2nd.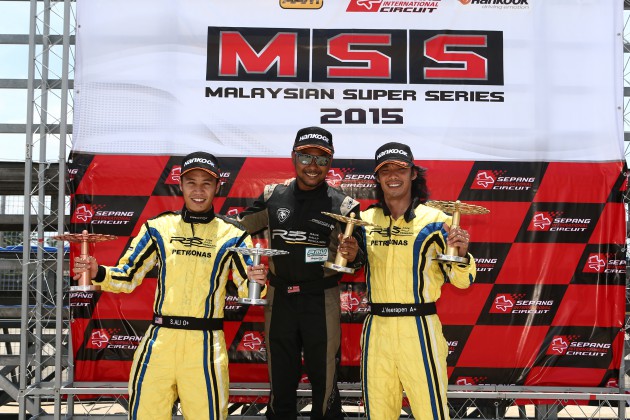 Round 1 also marks the debut for Fariqe Hairuman who is a well known "Touring Car" driver in the international motorsports scene after a 1 year hiatus.  He will partner with regular R3 driver, James Veerapen in the No.11 Suprima S for the duration of the 2015 season.  Round 2 of the MCS will be held again at the Sepang International Circuit on 24-26 April.
PROTON is competing in the Malaysian Touring Car (MTC) class which features production based racing cars with 1600cc naturally aspirated engines.  Round 1 of the MCS is run as the official support race for the 2015 Formula 1 PETRONAS Malaysia Grand Prix.