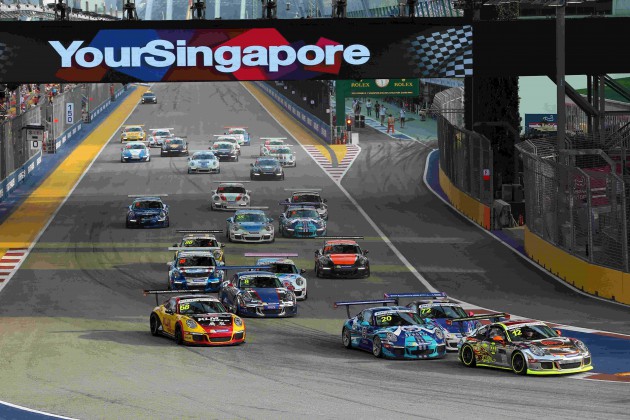 Craig Baird (NZL) Clearwater Racing and Rodolfo Avila (MAC) Team Jebsen battle for position at the start of the race at Porsche Carrera Cup Asia, Rds 11&12, Marina Bay Circuit, Singapore, 18-20 September 2015.
Following the most comprehensive talent search ever carried out by Porsche across China and the Asian region, Porsche China has announced its first Porsche China Junior: Twenty-one-year-old Andrew Tang of Singapore.
Under the Porsche China Junior Programme, devised and financed entirely by Porsche China, Tang will receive expert Porsche coaching and training in every element of professional motorsport as he contests the full Porsche Carrera Cup Asia 2016 season at the wheel of a mighty Porsche 911 GT3 (Type 991) Cup. In addition, Porsche China will enter Tang in a round of the premier Porsche makes championship, the Porsche Mobil1 Supercup.
The new Porsche China Junior Programme represents the most substantial investment to date by Porsche China in the development of young motorsport talent in the region, and the scheme will replicate those held in Europe where all 19 of the Junior drivers so far have made the grade as professional racing drivers, including Porsche works drivers Timo Bernhard, Marc Lieb, Patrick Long, Michael Christensen, and two-time Porsche Carrera Cup Asia champion and 2015 Le Mans 24 Hour winner Earl Bamber.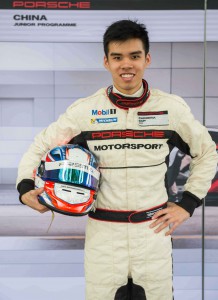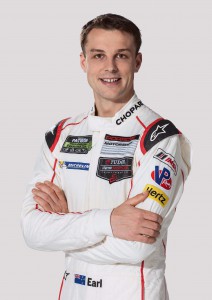 Tang beat a strong line-up of finalists from China, Malaysia, South Korea as well as Singapore following an exhaustive four-day shootout in Shanghai last month, where the nine candidates were evaluated by a formidable team of Porsche motorsport professionals, amongst them Porsche AG Junior Coach Sascha Maassen, Porsche works driver Patrick Pilet, and Porsche China Motorsport Manager Alexandre Gibot.
Commented Gibot: "Porsche China set a very high set of requirements for each candidate, but the quality of all the finalists was extremely impressive. We at Porsche China were looking for a young driver who is not only quick on track and displays natural talent, but also has the ability to learn fast, is aware of the discipline demanded to succeed in this sport, and is ready to make a 100% commitment to his career. Andrew scored very highly in all areas, and the panel was impressed by his uncompromising dedication to his sport. Porsche China is excited to welcome Andrew on board, and very much look forward to seeing him excel in the coming season."
Tang began racing karts at the age of seven and just two years later was already making a big impression on the regional karting scene, taking the cadet title in the Asian Karting Open Championship (AKOC) in Macau in 2005. His first foray into car racing came in 2013 with his debut in open wheel competition in New Zealand, where he won the championship in just his second season. Having fulfilled his National Service duties, Tang is now ready to once again resume his career, this time with the region's premier sportscar championship, the Porsche Carrera Cup Asia.
Porsche Carrera Cup Asia 2016
Provisional Race Calendar
| | | | |
| --- | --- | --- | --- |
| Date | Circuit, Country | Event | Round |
| March 04 – 06 | Sepang Intl. Circuit, Malaysia | Test Days | – |
| April 15 – 17 | Shanghai Intl. Circuit, China | Formula 1 Support Race* | Round1 |
| June 03 – 05 | Fuji Intl. Circuit, Japan | One Make Series Festival | Round 2&3 |
| July 08 – 10 | Chang Intl. Circuit, Thailand | TBD* | Round 4&5 |
| August 26 –28 | Sydney Motorsport Park, Australia | V8 Support race | Round 6&7 |
| September 16 – 18 | Marina Bay Circuit, Singapore | Formula 1 Support Race* | Round 8 |
| Sep. 30—Oct. 02 | Sepang Intl. Circuit, Malaysia | Formula 1 Support Race* | Round 9 |
| November 04 – 06 | Shanghai Intl. Circuit, China | WEC Shanghai* | Round 10&11 |
*Subject to the confirmation of commercial agreement