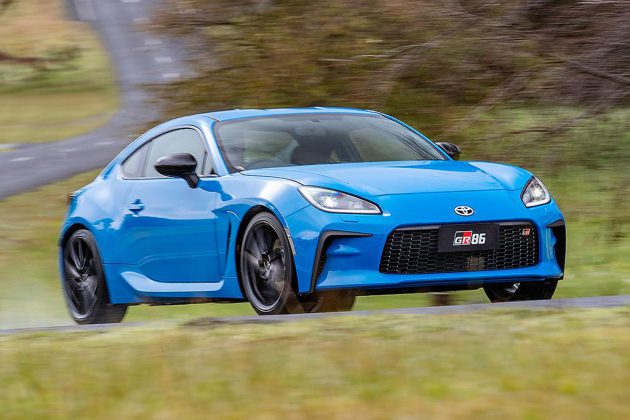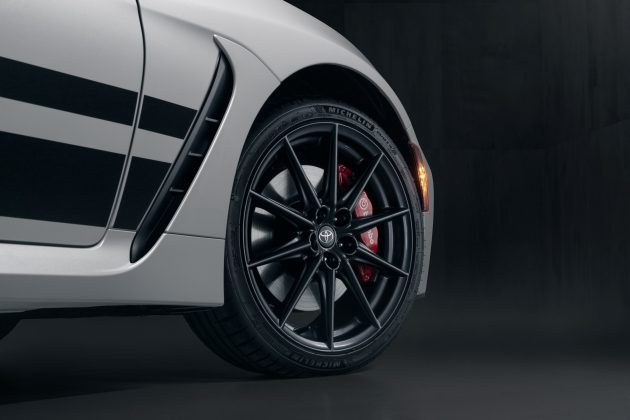 Toyota Australia has recently introduced a series of significant upgrades to its popular GR86 performance coupe, further solidifying its safety credentials. These enhancements encompass the addition of key active safety features to manual-grade models, alongside notable performance improvements for the flagship GTS variant.
For models equipped with the six-speed manual transmission, Toyota has integrated autonomous emergency braking (AEB) and Lane Departure Alert (LDA), with the added benefit of leading vehicle notice available on automatic grades.
In addition to these safety features, Toyota is also rolling out an optional Performance Pack for GTS grades. This pack is engineered to elevate handling dynamics and stopping power through suspension and brake upgrades.
According to Sean Hanley, Vice President of Sales, Marketing, and Franchise Operations at Toyota Australia, these upgrades underscore Toyota's unwavering commitment to refining their products. Hanley stated, "These latest upgrades to our popular and affordable GR86 sports car bring real improvements to both safety and performance – two crucial aspects for buyers."
Alongside AEB and LDA, GR86 manual grades will now feature automatic high beam functionality, selectively dimming LED high-beam lights in the presence of oncoming vehicles.
The flagship GR86 GTS grade will offer an optional Dynamic Performance Pack, featuring specialized ZF Sachs sports shock absorbers. These components provide a smoother rebound curve and increased stiffness at high piston speeds, resulting in improved stability during cornering.
The Dynamic Performance Pack also introduces upgraded brakes for the GR86, including new red Brembo four-piston front callipers and two-piston rear callipers, both finished in a striking red hue. These brakes significantly enhance stopping power compared to the previous setup.
Furthermore, Toyota is expanding the color options for the GR range. The GR Supra performance coupe is now available in Plasma Orange, replacing the previous Silverstone Yellow. The GR Corolla hot hatch is also offered in the vibrant Eclectic Blue, complemented by contrast blue stitching for interior trim elements. This addition brings the total number of available GR Corolla color options to five, joining Glacier White, Liquid Mercury, Ebony, and Feverish Red.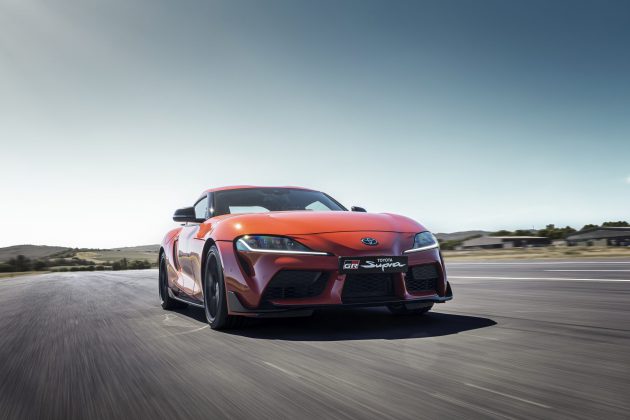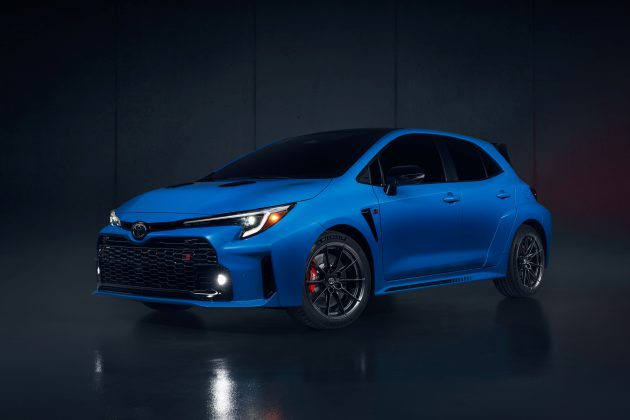 These enhancements reflect Toyota's ongoing commitment to delivering top-notch safety and performance features across their vehicle lineup.