In recent months, a new robbery trend has emerged in Klang Valley (Kuala Lumpur and adjoining cities & town in Selangor) with motorists being targeted by robbers on motorbike at traffic lights or even in a road traffic jams. Based on our analysis, most of them were at daytime. Possibly, this is what the real meaning of 'daylight robbery'.
Typically, the robbers will come in a pair with dark colour apparel and riding on a motorbike. According to many victims as well as my observation, the robbers will attack the victim by smashing the car side windows in favour of stealing valuable mobile phone, notebook computer, and even handbag while the car is stationary. Those criminals are well trained to carry out the crime even with many other motorists on the road in the same time.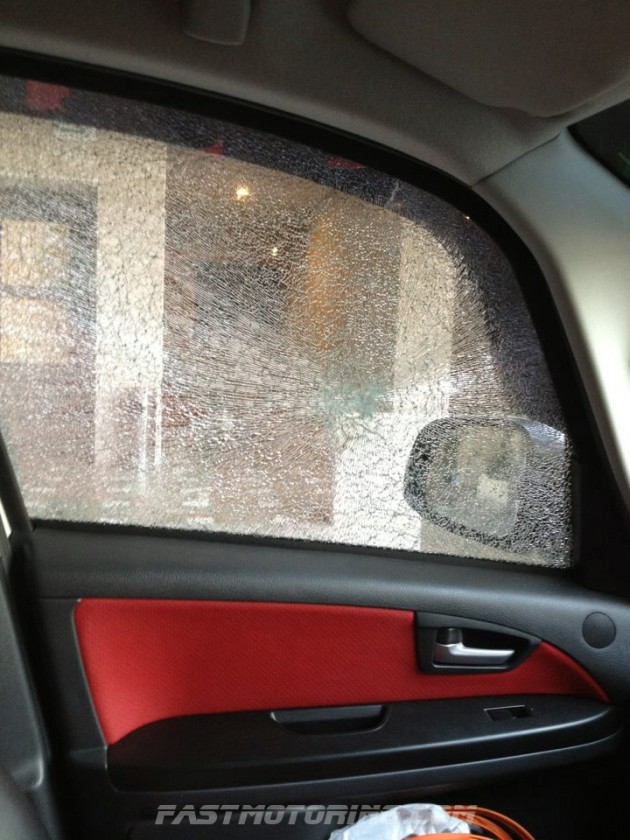 What actually urged me on writing this urgently today as I think the real statistics of such crime are really depressing and at alarming stage. Just imagine among my surrounding friends, there are two cases happened in a single day – one in the afternoon at Kepong and another in the evening at Mont Kiara. And two weeks ago, the same scene happened in front of me at the opposite road direction in USJ Subang Jaya.
Furthermore, my friend who is a lady that victimised at Mont Kiara went to file a report at the police station today. The police officer mentioned to her that she is the second victim for the day in that particular area.
In conclusion, this kind of crime usually happens in split second. Thus, when you're behind the wheel, try focus best on the road by not texting or talking on the phone (even on hands-free) as the robbers usually hit when the spotted victim is not aware off.
Come into this, we have no choice but to recommend to put on security tinting films with 4-mil or above on the car side windows, or at least some dark tints to avoid those robbers to spot on. Fellow FastMotoring's people, please avoid being part of this statistics and share this article with your mates.