On the 8-10 June 2012, Toyota Motor Thailand has brought the race drivers and team of over 100 people for Toyota Motorsport 2012 Round 2 event as part of the Super GT series support race in Sepang International Circuit, Malaysia. There are two types of One Make Race for this event, one for the Yaris hatchback while another for the Vios sedan.
[singlepic id=11307 w=620 h= float=]
With the direct presence of Toyota in Thailand, the Japanese automaker has make this One Make Race more exciting and also created opportunities to the young racers. The practising session was held on Friday morning and the qualifying took place in the afternoon. The race day was held in the morning of 10 June 2012, 9am.
We have taken some shots during the actual race of the Toyota Vios One Make Race under Toyota Motorsport 2012 Round 2. Do check it out on the below.
Photo Gallery : Toyota Vios Support Race for Super GT 2012 @ Sepang International Circuit
[nggallery id=509]
Based on the defined rules & regulations for this One Make Race, the Toyota Vios J in manual transmission requires the following racing parts to convert into a race car.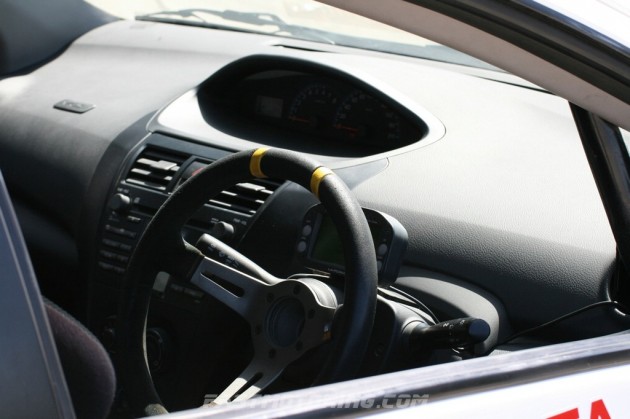 – Shock absorber
– Spring
– L.S.D.
– Clutch Cover & Disc
– Guage: Water Temp,  Oil Pressure & Panel
– Thermostat
– Radiator cap
– Air filter
– Steering wheel & steering boss
– Muffler
– Front tower bar
– Rear suspension member brace
– 1x Racing Seat for driver with 4-point belt
– Heal plate
– Foot-rest
– Roll-cage
– Aluminium wheel
– Fire Extinguisher
– Circuit-breaker,
– Front Spoiler, Side Skirt, Rear Spoiler & under spoiler