Daimler and Nissan will produce Mercedes-Benz 4-cylinder engines together in North America at Nissan's powertrain assembly plant in Decherd, Tennessee. Production will begin in 2014, with installed capacity of 250,000 units per year once at full capacity. The Decherd facility will produce engines for Mercedes-Benz and Infiniti models.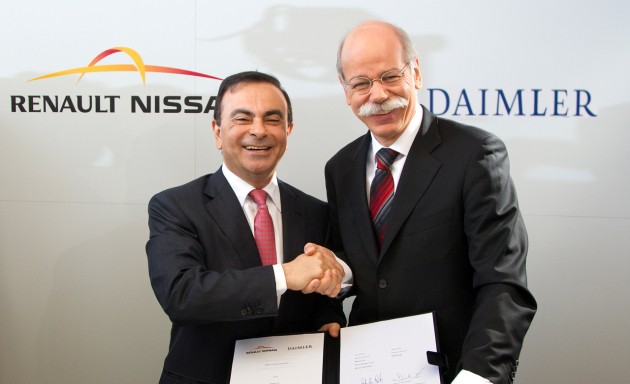 "This is the newest milestone in our pragmatic collaboration and our most significant project outside of Europe so far," said Renault-Nissan CEO Carlos Ghosn. "Localized capacity reduces exposure to foreign exchange rates while rapidly enabling a good business development in North America – a win-win for the Alliance and Daimler."
The collaboration marks the first production of Mercedes-Benz engines in the North America Free Trade region. The Tennessee plant's strategic location and logistics links ensure a direct supply of engines starting in 2014 for the Mercedes-Benz C-Class, built at Daimler's vehicle plant in Tuscaloosa, Ala.
"In the context of our Mercedes-Benz 2020 growth strategy, we have decided that we will expand the production capacities required for this close to the customers. Through the strategic extension of our cooperation with Renault-Nissan we can realize near-market engine production in the NAFTA region on attractive economic terms and make optimum use of synergies arising from the cooperation." Dr. Dieter Zetsche, Chairman of the Daimler Board of Management and Head of Mercedes-Benz Cars, said. "Thus we are systematically broadening our manufacturing footprint in this important growth market."