Today, the first production model of the Infiniti Q50 has been rolled off the assembly line at the Tochigi production plant. The official off-line ceremony was presided over by Carlos Ghosn, President and CEO of Nissan Motor Co. Ltd., and Johan de Nysschen, President of Infiniti Motor Company Ltd.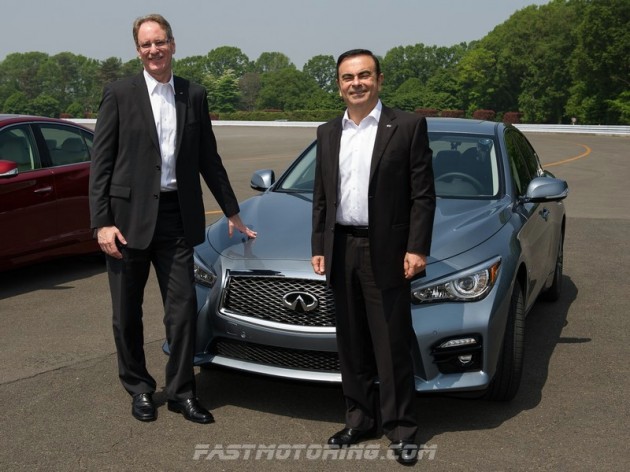 The Q50 was premiered at the North American International Auto Show in Detroit back in January 2013. The Q50 is the first in the new generation of Infiniti vehicles. It sets fresh benchmarks in the areas of emotive styling, advanced technology and performance.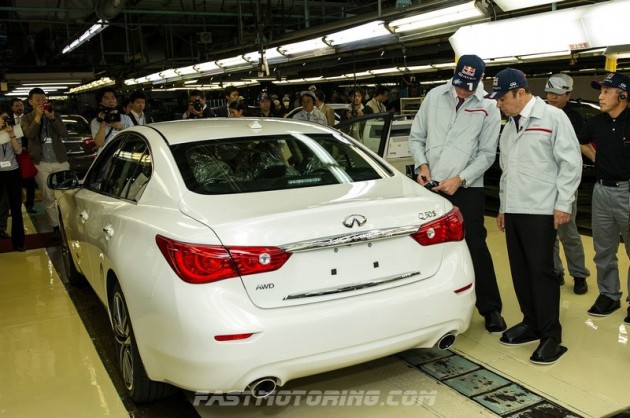 Ghosn paid tribute to the production team at Tochigi and underlined their reputation for industry-leading manufacturing expertise.
"Thanks to the skill and constant focus on performance improvement, Tochigi has a global reputation for producing top-quality vehicles. Year after year, Tochigi sets the benchmark for manufacturing quality standards," he said.
"With the Q50, once again the Tochigi team has showcased their skill and expertise and proven the power of Japanese monozukuri."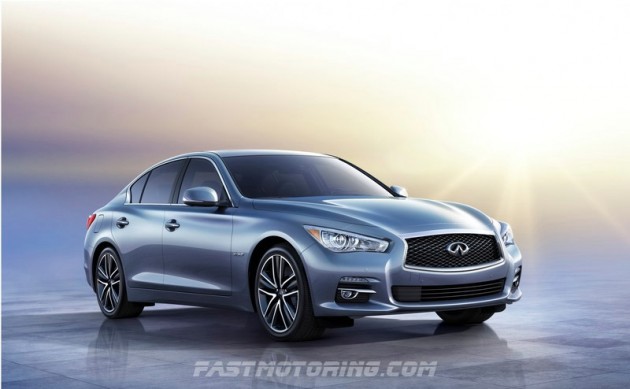 De Nysschen added that the Q50 was the opening salvo in Infiniti's new product portfolio under the "Q" naming structure which was launched in December last year.
"The first Infiniti in our new line-up had to reflect the brand's core values of seductive design, passionate attention to detail, precision in fit and finish, exhilarating performance and a provocative challenge to the status quo. The Q50 certainly does that," he said.
"This is the first step in the launch of our exciting global expansion plan."
Three-time Formula One World Champion, Sebastian Vettel, played an active role in the testing and evaluation programme of the Q50 in his capacity of Infiniti's Director of Performance. Vettel will assist in shaping the performance dynamics of Infiniti's future model line-up. 
"The first Q50 is coming off the line today so congratulations. I am glad I was involved in the development of the Q50 and I wish you a very good 'birthday' and success for the future," he said in a congratulatory video message to the production team at Tochigi.
Striking design, a raft of breakthrough technologies such as Direct Adaptive Steering, and unprecedented levels of craftsmanship and performance are the distinctive qualities of the Q50.
For the Malaysian market, the local distributor – Inspired Motor Sdn Bhd has confirmed that they will be introducing the all new Q50 in Malaysia. Hence, stay updated with us.