This is what we call a super cool sleeper ride, not some fancy Nissan Cefiro with RB26 twin turbo or dodgy Proton Wira converted to VR4 turbo engine.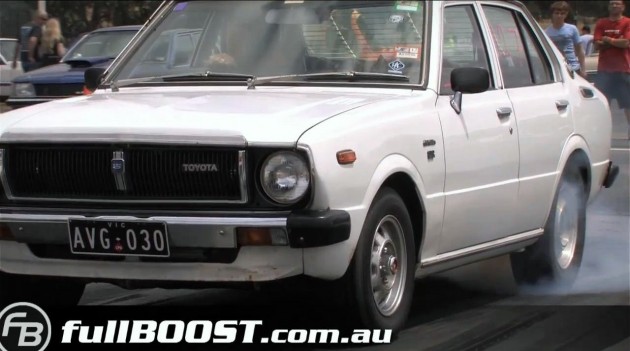 Accordingly to the video from fullBOOST.com.au, this third-generation mid-1970s Toyota Corolla KE30 was built in 4 weeks time in Victoria, Australia from a Nissan VG30 V6 3.0-litre engine and Garret roller bearing turbo. The car added a custom LPG straight gas fuel system by Tunnel Vision, Nissan 300ZX 5-speed manual transmission and Nissan's R180 differential. Sadly, no dyno figures provided.
For now, the KE30 covered the quarter mile in 11.83 seconds at an exit speed of 119.78mph (192.6 km/h). We wish the owner best of luck and hope to see the upcoming quarter mile in less than 10 seconds mark.
YouTube Video: Ke30 Corolla sleeper – Nissan VG30 turbo powered