In just 7 Days time you'll be able to see the STIG , Jeremy Clarkson, Richard Hammond and James May back to Top Gear UK reviewing(torturing) vehicles. For those who don't know what's Top Gear about.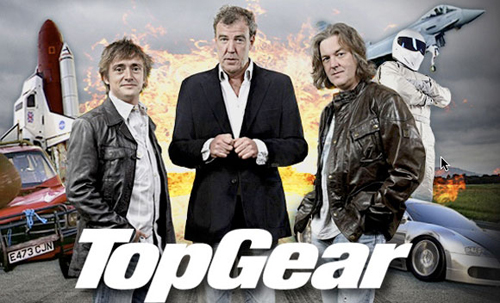 Top Gear is an International Emmy Award-winning BBC television series about motor vehicles, primarily cars. It began in 1977 as a conventional motoring magazine show. Over time, and especially since a relau 2002, it has developed a quirky, humorous style. The show is currently presented by Jeremy Clarkson, Richard Hammond, James May and The Stig, an anonymous test driver.
We're at excited about it. Right now we are finalizing on how to share this great show to our readers. Meanwhile, watch the hilarious trailer of Top Gear UK Season 13 below.'
The kid that supposedly to be Richard Hammond does look like him isn't it? I wonder is that his son.