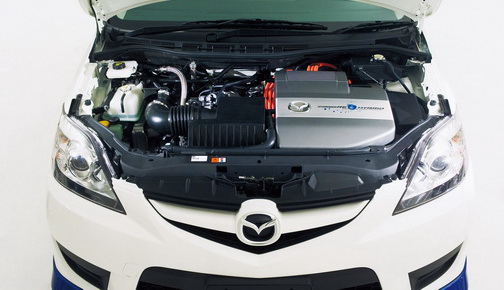 Mazda Motor Corp., a recent convert to hybrid technologies, now says it wants to put gasoline-electric drivetrains into its lineup in the next decade. And its hybrid powertrains will be on existing models, not hybrid-only nameplates.
Executive Vice President Philip Spender said during the Japan launch of the Mazda3 that Mazda will not develop a standalone hybrid model but instead the firm will offer gasoline-electric drivetrains as an option on existing models in its portfolio with the first cars expected in the 2010s.
The hybrid system will likely be offered as an option on vehicles in Mazda's lineup and not as a hybrid-only model like the Toyota Prius or Honda Insight, Spender added.
However, the official from Mazda did not disclose details on which models would get a hybrid drivetrain option. From my wild guess, I think it could be the Mazda 3 getting the hybrid. What you think? Let's discuss over in this thread.