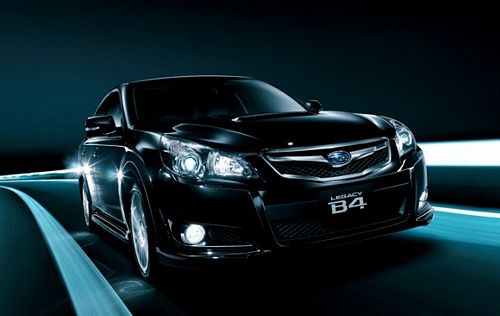 Latest rumors from Nihon Car, the STI crew may have a new project on their hands which is a racing version of the new Legacy for the Japanese Super GT series.
Although details are few and far between at this point, the Legacy STI would reportedly compete in the JGTCC GT300 class, not in the top-level GT500. The GT300 category closely mirrors production car specs, so don't expect any wild conversions, but STI would surely push the envelope here, especially considering that their super-sedan would have to dice it with the likes of Porsche GT3s and race-prepped Ferraris and Lamborghinis.
Privateer team Cusco won a race last year at Sepang with a GT300-spec Impreza, where the all-wheel-drive proved an advantage, but there's no telling what could happen if Subaru throws the weight of its factory support behind a works racing effort.