Three promising Formula Masters China Series (FMCS) drivers have had their first taste of the Audi R8 LMS Cup car at an exclusive test at the Sepang International Circuit.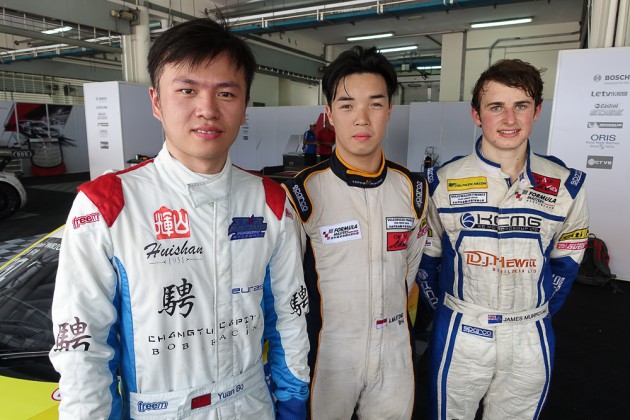 Rewarded for their strong results in the first half of the 2014 season, FMCS Drivers Classification leader James Munro (17) of New Zealand, Best Chinese Driver Trophy leader Yuan Bo and Indonesia's Andersen Martono (17) spent Monday working with former Formula 1 driver Alex Yoong, who currently races in the Audi R8 LMS Cup, as they tested the Audi R8 LMS Cup car for the first time. The collaboration between FMCS and the Audi R8 LMS Cup highlights the numerous opportunities provided by Volkswagen Group China to FMCS drivers. 
Given the valuable chance to impress Audi representatives with their talent, speed and ability to master the unfamiliar car quickly, the trio did not disappoint. Regularly lapping in two minutes 11 seconds on the 5.543 km circuit, Martono, Munro and Yuan demonstrated the benefits of the strong motorsport foundation they are receiving via FMCS.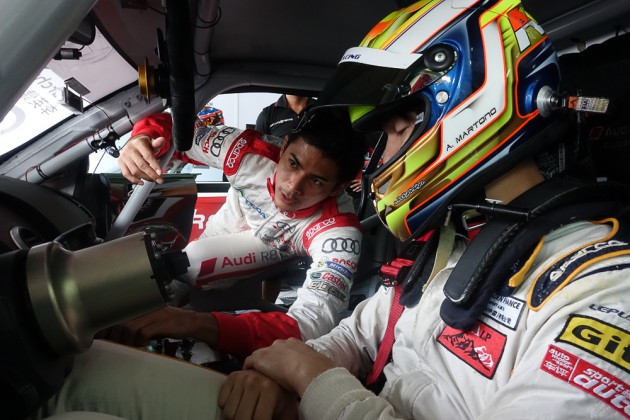 "We are delighted that Formula Masters China Series drivers James Munro, Yuan Bo and Andersen Martono had a strong day of testing in the Audi R8 LMS Cup car," said Dominic Lyncker, Director Motorsport, Volkswagen Group China. "FMCS was created precisely for this reason – to provide the region's top talents with a solid motorsport foundation and to provide opportunities between FMCS drivers and the Volkswagen Group China motorsport family."
Established in 2013, FMCS has already proven its efficacy: reigning FMCS champion Aidan Wright of Australia graduated from FMCS to the Audi R8 LMS Cup, while Hong Kong's Matthew Solomon races in both FMCS and the Audi R8 LMS Cup. FMCS driver Ronald Wu of Hong Kong also made his R8 LMS Cup debut at Fuji earlier this year.
"FMCS is an excellent platform for developing young drivers from formula cars to GT racing. Aidan Wright, Matt Solomon and Ronald Wu have already been proving their potential in the Audi R8 LMS Cup. The test at Sepang was a great opportunity to evaluate more of China and the region's rising talents," said Rene Koneberg, Director of Audi Sport customer racing Asia. "We were impressed by how quickly the three drivers adapted to the Audi R8 LMS Cup car and perhaps in the future we will see them return to race with us."
Formula Masters China Series will next be in action from September 19-21 for four races at the Zhuhai International Circuit.