The pioneering Star Racing Academy (SRA) will round out its successful debut season this weekend at the Formula Masters China Series (FMCS) Macau Challenge, a non-championship invitational which is part of this year's 60th Macau Grand Prix.
Representing SRA this weekend and making their debuts on the legendary Guia street circuit are Yuan Bo, second in the 2013 FMCS Chinese Drivers Classification, and Bao Jin Long, who was last month crowned 2013 Scirocco R Cup China champion becoming the first ever Chinese driver to win the title. Yuan and Bao were SRA's top two performing drivers this season and were rewarded with the unique opportunity to race at the Macau Grand Prix.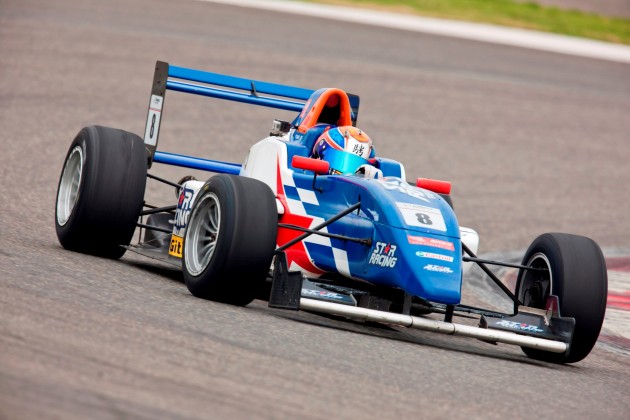 Launched earlier this year by Volkswagen Group China's Sports Car Project, SRA is the only institution of its kind in China. The Academy provides an interdisciplinary platform from which to equip the next generation of Chinese motorsport heroes with a comprehensive motorsport foundation – integrating practical experience with off-track training, from fitness and nutrition, to race technique and mental preparation. Academy drivers receive support to compete in the entry-level single-seater FMCS.
With training throughout the season, Yuan and Bao have both learned the fundamentals of single-seater racing. Throughout the year, they have adapted to new challenges at different circuits across China, Korea and Malaysia, but this weekend presents the ultimate test. Yuan and Bao have just a single practice session in which to seek out the limits of the Guia Circuit before qualifying takes place the same afternoon. Sunday's 10-lap race will require the drivers to call upon everything they have learned from their SRA instructors and trainers for a chance at Macau glory.
Since the FMCS championship-decider in Shanghai last month, Yuan and Bao have been preparing for this weekend's Macau Challenge, working with the team to gain as much circuit knowledge as possible before their arrival.
"Macau is the ultimate test for Yuan and Bao, but also an opportunity for them to end their season on a high note and demonstrate what they've learned this season on one of the world's most challenging circuits," said Dominic Lyncker, Motorsport Director, Volkswagen Group China. "It's an opportunity that both drivers and everyone at SRA is eagerly anticipating."
Supported by Volkswagen Group China, the Star Racing Academy, which provides the team with its drivers, is dedicated to supporting young Chinese talent along their career path by providing them with a 2+1-year program which prepares them for FMCS and for higher race levels in the future.