Sime Darby Auto Performance, the authorised importer of Porsche vehicles in Malaysia, officially launched the new generation 911 Turbo S on 12 November 2013 at a preview event held at Porsche Centre Damansara, Kuala Lumpur.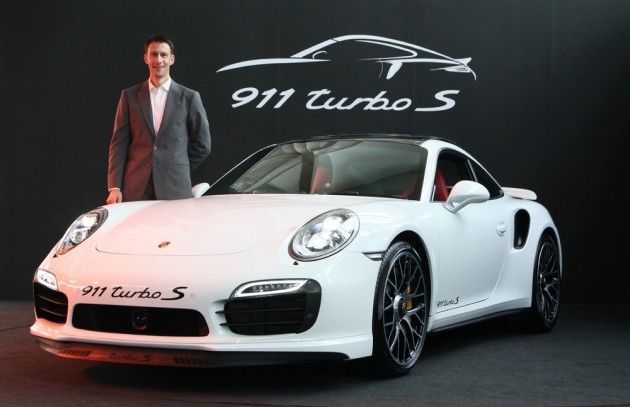 Celebrating the 50 Years of 911, Porsche presents the top car of the 911 series, in terms of technology and dynamic performance. The first 911 Turbo prototype debuted at the Frankfurt International Auto Show (IAA) in 1974. 40 years later, the Porsche 911 Turbo S is redefining the limits of what is feasible in a sports car for everyday use.
Chief Executive Officer of SDAP, Arnt Bayer said, "When the first 911 Turbo was showcased in IAA in 1974, the sight of the silver Porsche drew attention from far and wide. On its tailgate, there was a protruding spoiler with air slots and framed by a thick rubber lip. The Porsche 911 Turbo not only attained the peak of cars as the fastest street sports car at that time, it also triggered a genuine turbo boom."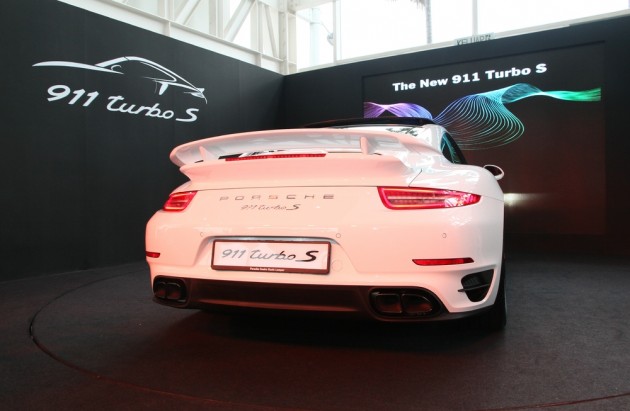 The unique selling point of the 911 Turbo S has been the extreme spread of its capabilities that range between dynamic performance and efficiency, between exclusivity and everyday practicality. Advanced development of existing systems and the introduction of new active systems are extending this range in such a way that the 911 models have now cranked their top values up a notch in all individual disciplines. 
The new Porsche 911 Turbo models are the world's first sports car to feature adaptive aerodynamics. Based on a unique combination of a front spoiler that can be extended in multiple stages and a rear slotted wing that is adjustable in height and attach angle. The new 911 Turbo S on the other hand, adapts its aerodynamics shape to the current situation and to the driver's wishes at the press of the button with Porsche Adaptive Aerodynamics (PAA). This improves driving stability at all speeds with greater day-to-day usability.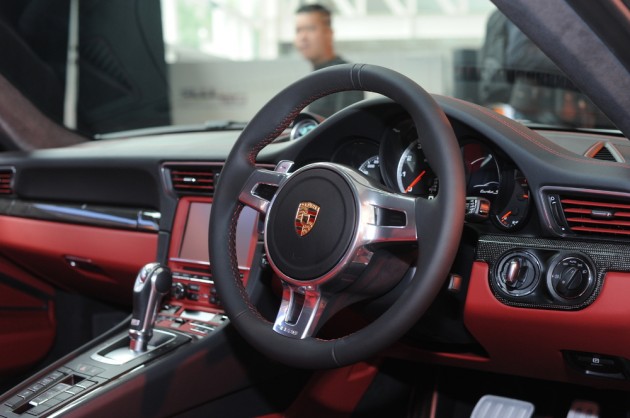 New all-wheel drive, active rear axle steering, adaptive aerodynamics, full-LED headlights and up to 560 hp flat six-cylinder engine with bi-turbo charging underscore the role of the new generation 911 Turbo S as a circuit racing car, everyday car and technology platform. Playing an equally crucial role are the entirely new chassis in lightweight design with a 100 mm longer wheelbase and larger 20-inch wheels. The Porsche Dynamic Chassis Control (PDCC) active anti-roll system, which is being offered for the first time in 911 Turbo S, increases dynamic performance even more. This system is standard equipment in the 911 Turbo S, as is the Sport Chrono Package Plus with dynamic engine mounts and PCCB ceramic brakes. 
Base price for the new 911 Turbo S in Malaysia will be announced at a later date.