Infiniti will add a turbocharged two-litre petrol engine to its powertrain portfolio for the Q50 premium sports sedan. The engine had its world premiere at the Guangzhou Motor Show on 21 November.
The new four-cylinder turbo petrol engine will extend the Q50 powertrain options which currently include – depending on market availability – a 3.7-litre petrol, an award-winning 3.5-litre hybrid and a 2.2-litre, four cylinder turbo-diesel to be launched in Europe this autumn.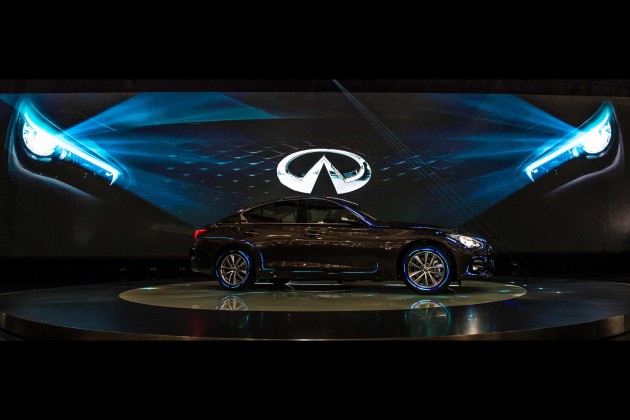 The new petrol variant will be available to Chinese customers during spring 2014 before being made available in other markets.
The new four-cylinder turbo-charged engine uses direct injection with precise Piezo injectors to provide a power output of 211bhp while meeting the rigorous Euro 5 emission standards. The engine generates 236 lb/ft of torque from as low as 1250 rpm to allow flexible and efficient driving.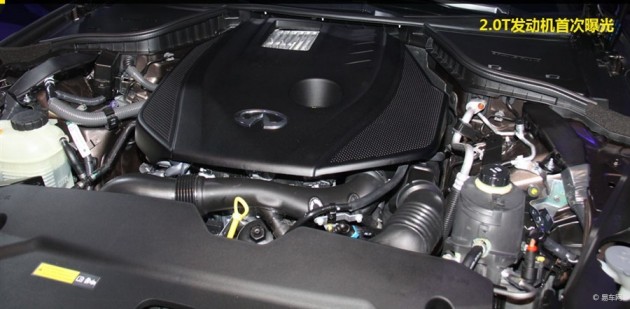 The new engine is the result of Infiniti's collaboration agreement with Daimler AG. As with the 2.2-litre direct-injection four-cylinder turbo-diesel engine destined for Europe, the petrol version has been modified by the Infiniti engineering teams to ensure engine response is in line with Infiniti's brand characteristics.
The addition of the new turbo-charged engine further underlines Infiniti's strategy to expand its product offerings overall as well as tailoring its model range to local customer requirements. During the next five years, Infiniti will increase its vehicle portfolio by 60 percent and more than double the number of its powertrains.
The world premiere of the new powertrain in Guangzhou also underlines Infiniti's commitment to China, the world's fastest growing premium automotive market. A long wheelbase version of both the Q50 and the QX50 crossover, specifically designed for Chinese customers, will be built at the Xiangyang plant in Hubei Province; production is earmarked to begin in 2014.
Inspired Motor has confirmed that they will be introducing 2.0L turbo petrol engine in Malaysia when they launch in 2014.
Infiniti Q50 2.0-litre turbo petrol engine
Configuration

Four-cylinder, in line, water cooled, forced induction

Capacity

1991cc

Compression ratio

9.8

Bore x stroke

83mm x 92mm

Induction system

Direct injection with Piezo injectors, turbo-charged with intercooler

Power

211 bhp @5500rpm
214 PS @ 5500rpm

Torque

236 lb/ft @ 1250 – 3500rpm
320 Nm @ 1250 – 3500rpm
The Infiniti Q50 engine family
Engine

Power

Torque

2.0-litre turbo petrol

211 bhp @ 5500rpm

214 PS @ 5500rpm

236 lb/ft @ 1250 – 3500rpm

320 Nm @ 1250 – 3500rpm

2.2-litre turbo-diesel

168 bhp @ 3200 – 4200rpm

170 PS @ 3200 – 4200rpm

295 lb/ft @ 1600 – 2800rpm

400 Nm @ 1600 – 2800rpm

3.5-litre petrol hybrid

302 bhp @ 6800rpm

306 PS @ 6800rpm

258 lb/ft @ 5000rpm

350 Nm 5000rpm

3.7-litre V6 petrol

328 bhp @ 7000rpm

333 PS @ 7000rpm

269 lb/ft @ 5200rpm

365 Nm @ 5200rpm