In early 2012, Nissan Motorsports International Co. Ltd (NISMO) announced its official release of the Nissan GT-R NISMO GT3. This GT-R NISMO GT3 conforms to FIA GT3 regulations. In other words, this car is qualified to race in any GT3 championship.
NISMO and JR Motorsports (JRM), its official partner for this major project, have been jointly developing the car during 2011 and, following a series of extensive tests – which have included three competitive outings – the car's performance and durability has proven its credentials for GT3 racing worldwide.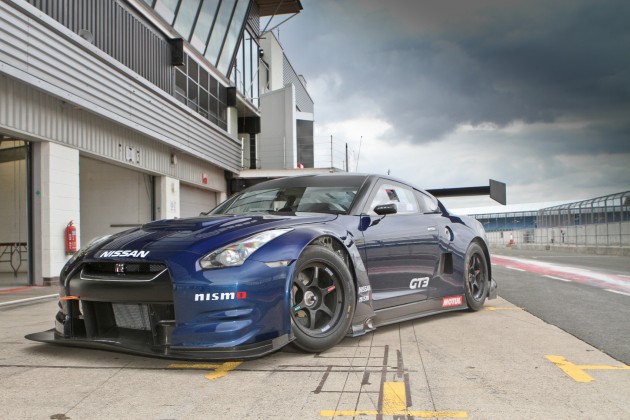 The Nissan GT-R NISMO GT3 features a 3.8 V6 twin-turbo engine that is based on a standard road car unit, developing 530ps at 6,400rpm. Power is delivered via 6-speed transaxle that drives the rear wheels, activated by a semi-automatic paddle-shift system.
Designed with customers in mind, driveability has been an important factor in the new car's development programme. Therefore, as well as featuring a chassis that inspires confidence, suspension set-up and driver controls can easily be adjusted to suit a range of preferences.
Sales and customer support for the Nissan GT-R NISMO GT3 will be implemented by NISMO for Japan, Asia, North America, South America, and Oceania, whilst JRM will cover Europe, Russia and the Middle East.
NISSAN NISMO GT-R GT3 Specification

Length – 4,780mm
Width – 1,998mm
Weight – 1,300kg
Engine model – VR38DETT
Displacement – 3,799cc
Power – 390kw or higher @ 6,400rpm (530ps or higher @ 6,400rpm)
Torque – 612Nm or higher @ 5,200rpm (62.5kgf▪m or higher @ 5,200rpm)
Wheels (Fr/Rr) – 13.0J X 18
Price (before tax)*
Japan, Asia, North America, South America, and Oceania – ¥ 32,000,000
Europe, including Russia and Middle East – € 298,000