The special prototype of Nissan Juke-R is already on the track in the hands of a number of journalists in UK, including British car magazine AutoExpress.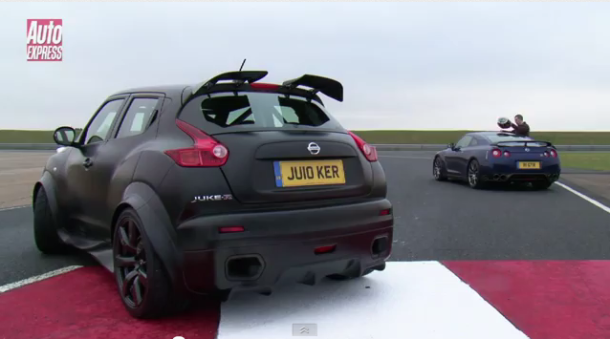 We found this video in YouTube. The journalist from AutoExpress UK got the chance to drive the Juke-R with 485hp engine from Nissan GTR. Moreover, they did a lap test with the Juke-R against the new 545hp 2012 Nissan GT-R.
Which one is better and faster? Watch the video and find out now!