Nissan has once again challenge Porsche about Nurburgring lap times. Accordingly, the latest Nissan's GT-R could match Porsche's 911 GT2 RS around the Nurburgring circuit. The new Nissan GT-R has reduced 2 secs from its best time around the track and Nissan says there is more to come.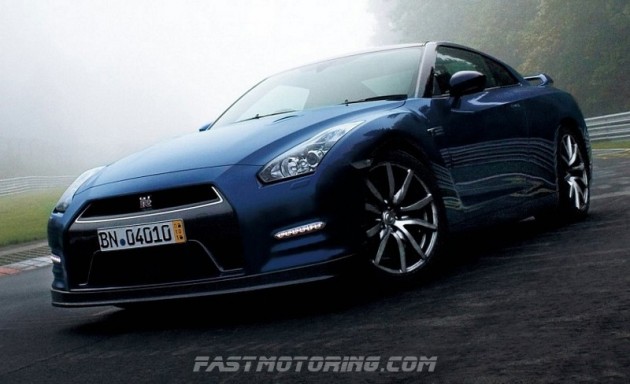 GT-R creator Kazutoshi Mizuno commented that test drivers were flinched during a 7m 19secs attack of the track in May, and that the car could match the 911's 7m 18secs with a clean run. The new 2013 GT-R has received engine tweaks, increased body rigidity and changes to its suspension setup and front anti-roll bar.
Previously when the Nissan GT-R was initially launched, Nissan claimed the stock standard GT-R could lap within 7m 29secs around the Nurburgring, almost 10 secs faster than the best time for Porsche's 911 turbo.