On this coming weekend, the Rounds 3 and 4 of this year's Porsche Carrera Cup Asia will take place at the 4.3km Zhuhai International Circuit, China.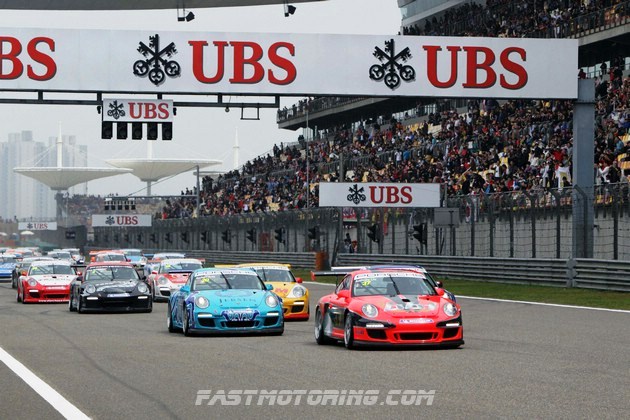 The Porsche 911 GT3 Cup is always an exciting GT3 race to catch on and I will be there to watch the race this time. As usual, the exceptional Porsche 911 GT3 Cup car grid features an unrivalled line-up of international professionals and exciting newcomers, all eager to prove their mettle against seasoned veterans.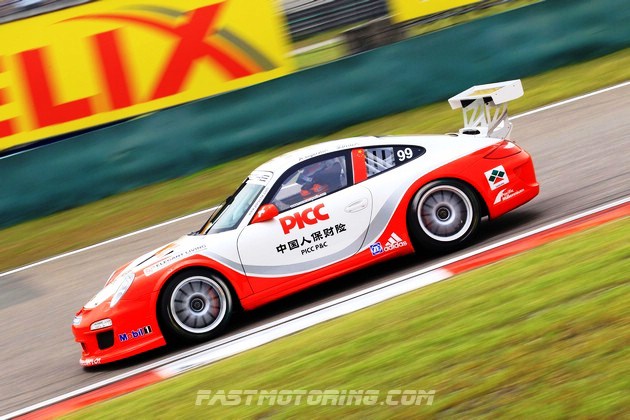 Topping the leaderboard as the Porsche Carrera Cup Asia heads to Zhuhai is PICC Team StarChase driver Alexandre Imperatori, whose impressive pole position and two race wins in Shanghai makes the 24-year-old the driver to beat. With new reverse grid regulations for race two, the Shanghai-based Swiss star put on a dazzling display as he maneuvered his way through the hard-charging pack to grab his second victory of the weekend. Having seized victory in the opening rounds, Imperatori's rivals are determined to break his six-race winning streak, which began last August, and turn the tables in Zhuhai.
Said reigning Porsche Carrera Cup Asia champion, LKM Racing's Keita Sawa of Japan, currently second in the overall title race: "Defending the championship is not going to be easy with so much talent and experience this season. Alexandre has so far set the pace, and now I must step up to the challenge and find a way to make up the seven points which separate our team and first place."
Sportscar and series newcomer Tung Ho-Ping, racing with Budweiser Team StarChase, lies third in the points. Tung's eighth-place finish in Round 1 gave him pole position for the second race, where he took the final podium place. 
Fourth in the standings after a strong debut is fellow series newcomer, Benjamin Rouget of France with Team Yongda Dongfang, one of three new Porsche China dealer team entries. Also expected to be right on the pace in Zhuhai are Team Jebsen's Rodolfo Avila of Macau, and talented Austrian Martin Ragginger with new Porsche China dealer Team Eagle – Jiejun & Junbaojie.
At the wheel of the Team Carrera Cup Asia Porsche 911 GT3 Cup will be guest driver and 2004 champion Matthew Marsh.
Reigning Class B champion, Wang Jian Wei of Team Betterlife, will be on the hunt for his first overall podium finish in Zhuhai, while Italian Davide Rizzo returns to the Porsche Carrera Cup Asia in Zhuhai, having won five Class B races in his Porsche Carrera Cup Asia debut in 2011. 
Fifth overall and second in the Class B title fight, one point behind Rizzo's BBT team mate Anthony Liu of China, is series newcomer Egidio Perfetti with Seminole Racing Team. The Singapore-based driver made a stunning debut in Shanghai, with a second-place finish in Round 1 and his first Porsche Carrera Cup Asia victory in Round 2. Currently third in Class B is Wayne Shen with Modena Motorsports, whose exciting battle with on-track rival Francis Tjia of OpenRoad Racing in Round 2 saw him earn the final Class B podium place.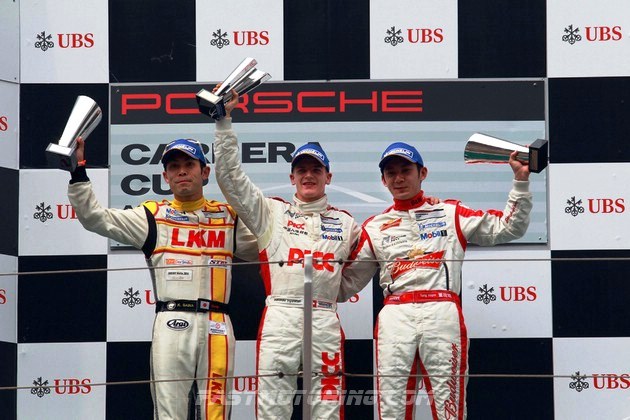 Qualifying and Round 3 of the 2012 Porsche Carrera Cup Asia will be held on Saturday, June 2, while Round 2, where the top eight finishers in the first race will be reversed on the grid, will be held on Sunday, June 3.
Rounds 3&4 – Provisional Entry List
No.1/Keita SAWA (JPN)/LKM Racing Team
No. 3/*Matthew MARSH (HKG)/A/Team Carrera Cup Asia
No. 5/Yuey TAN (SIN)/B/McElrea Racing
No. 6/ZHENG Ting (CHN)/B/BBT
No. 8/Benjamin ROUGET (FRA)/Team Yongda Dongfang
No. 9/WANG Jian Wei (CHN)/Team Betterlife
No. 11/Ringo CHONG (SIN)/Team Kangshun
No. 16/Wayne SHEN (HKG)/B/Modena Motorsport
No. 18/Marcel TJIA (HKG)/B/OpenRoad-ART Motorsports
No. 20/Rodolfo AVILA (MAC)/Team Jebsen
No. 21/Francis TJIA (HKG)/B/OpenRoad Racing
No. 23/Paul TRESIDDER (AUS)/B/Hewlett Motorsport
No. 25/Christian CHIA (CAN)/B/OpenRoad-ART Motorsports
No. 27/Adrian Henry D'SILVA (MAS)/B/Nexus Racing
No. 28/John SHEN (HKG)/B/Modena Motorsports
No. 31/*TBC/PS Racing
No. 37/Davide RIZZO (ITA)/BBT
No. 55/*Sean HE/PS Racing
No. 66/Rose TAN (CHN)/Team C&D 
No. 68/MAK Hing Tak (HKG)/B/OMAK
No. 78/ZHANG Da Sheng (CHN)/Team Basetex
No. 81/HUANG Chu Han (CHN)/B/Hede
No. 83/Dr. MA Chi Min (HKG)/B/Dr. Ma Chi Min
No. 86/Martin RAGGINGER (AUT)/Team Eagle – Jiejun & Junbaojie
No. 88/Egidio PERFETTI (SUI)/B/Seminole Racing Team
No. 96/LI Chao (CHN)/B/Asia Racing Team/Team JR
No. 98/Ho-Pin TUNG (CHN)/Budweiser Team StarChase
No. 99/Alexandre IMPERATORI (HKG)/PICC Team StarChase
*Non series registered
Points after Round 2
Overall
Pos

Comp

No

Driver

Entrant

Points

1

99

Alexandre IMPERATORI

PICC Team StarChase

41

2

1

Keita SAWA

LKM Racing Team

34

3

98

Tung Ho-Pin

Budweiser Team StarChase

25

4

8

Benjamin ROUGET

Team Yongda Dongfang

24

5

88

Egidio PERFETTI

Seminole Racing Team

22
Class B
Pos

Comp

No

Driver

Entrant

Points

1

37

Anthony LIU Xu

BBT

39

2

88

Egidio PERFETTI

Seminole Racing Team

38

3

16

Wayne SHEN

Modena Motorsports

30

4

25

Christian CHIA

OpenRoad by ART Motorsport

21

5

6

ZHENG Ting

BBT

18

23

Paul TRESSIDER

Hewlett Motorsport

18