After a three rounds of Nissan 'Test Drive & Win' campaign which held since last year, Edaran Tan Chong Motor Sdn Bhd (ETCM) today launched the 'Test Drive & Continue To Win' campaign to reward even more Malaysian Nissan fans from 1st June until 31st August 2012.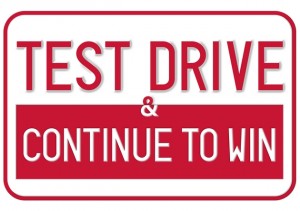 This campaign, a sequel from its highly successful 'Test Drive & Win' campaign aims to reward more Nissan supporters with exciting prizes. The 3-month long campaign will be divided into 3 draws which each draw having 10 lucky winners. Therefore, do not miss out on this opportunity as there are 30 units of the New iPAD 16GB Wifi to be won!
[singlepic id=10588 w=620 h= float=]
Executive Director of ETCM, Dato' Dr. Ang Bon Beng was impressed with the public response received from the last campaign and commented, "With the overwhelming response and support we have received from our Nissan fans in the last campaign, we are now back with 'Test Drive & Continue To Win' to offer even more chances for everyone to win more prizes by just test driving any Nissan vehicle from June until August 2012."
This campaign is open to all Malaysians. One will just need to test drive any Nissan vehicles at Nissan/ ETCM showrooms or participating authorised dealers within the stipulated campaign period. By doing that, he or she will get one entry for the campaign and those who register their new Nissan during the campaign period will get two entries.