The new hybrid Toyota Prius C will goes on sale this week in Japan, it is locally known as the Aqua. The new Prius C combines a comfortable and roomy interior with a stylish body. It is a new baby of Toyota after 17 years of expertise and technology in the development of mass-produced hybrid vehicles.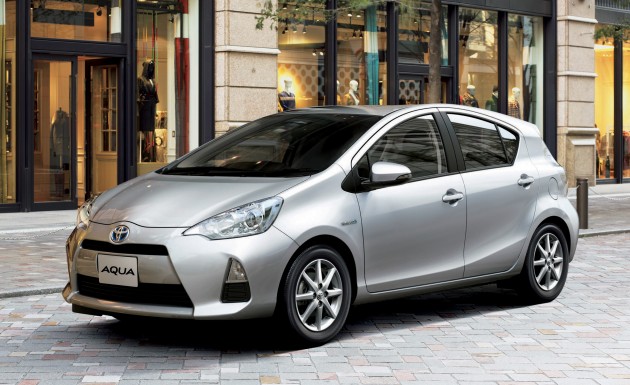 It is now confirmed that Toyota Australia will be introducing the new Toyota Prius C at the first half of 2012. Hence, it is making more sense that UMW Toyota Motor will be introducing it about the same in Malaysia.
The Prius C is powered by a state-of-the-art, small, light and efficient 1.5-litre (1,496 cc – Engine Model: 1NZ-FXE) Toyota hybrid system with reduction gear. It comes with a selectable electric-vehicle mode (EV Mode) enables driving with only the electric motor. The maximum output @ 73kW from the hybrid powerplant.
The aerodynamic styling provides a comfortable interior in a compact body. The hybrid battery (Nickel-metal hydride (NiMH)) has been placed under the rear seat for maximum occupant and luggage space. The hybrid unit and engine are positioned to create a low centre of gravity for easy manoeuvring.
Check out the TRD Toyota Prius C Hybrid Sport Package in Japan in our earlier post.