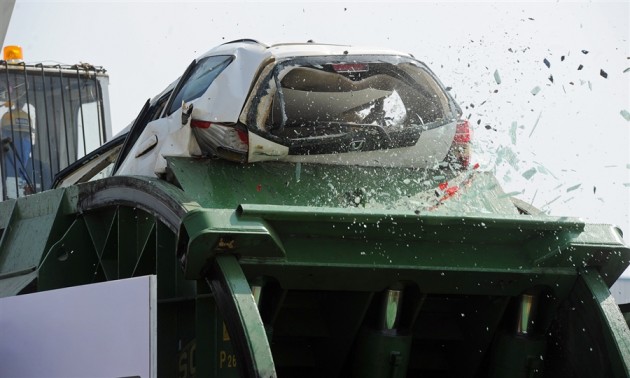 After the tragedy of massive flood in Thailand, Honda Automobile Thailand started to scrap 1,055 cars which were damaged by the recent floods in Thailand. The 1,055 unit of Honda cars (mostly Honda Brio and City) were destroyed in an action to assure to customers that the flood-damaged cars will not be repaired and sold.
For the rest assure, there will not be any reconditioned 'new' Honda cars to be export and circulating in the market (including the spare parts).
It is a bit painful to see the process of scrapping the cars. Anyhow, check out the video below.