According to Toyota today, Toyota's sales of hybrid vehicles have passed the four-million mark globally. The milestone, which includes Lexus hybrids, was achieved in late April with the latest million being sold in just 14 months.  Moreover, the Prius family contributing more than 2.8 million units.
Global demand for Toyota's hybrid vehicles is accelerating rapidly with more than 425,000 sold in the first four months of 2012 – more than two-thirds of last year's total. So far this year, hybrid vehicles have accounted for 15 per cent of Toyota's global vehicles sales. This puts Toyota on track to sell more than one million hybrid vehicles in a year for the first time in its history.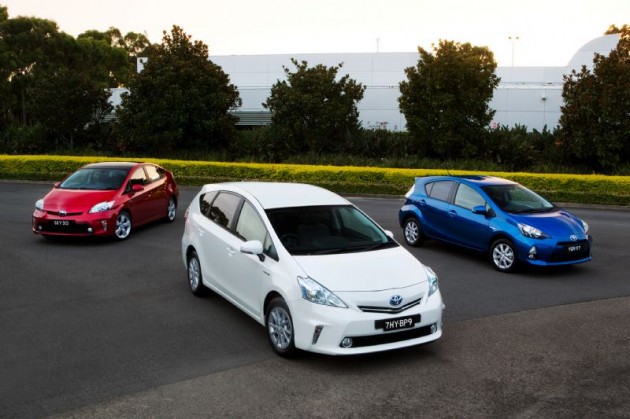 Toyota in Japan calculates that its worldwide sales of hybrid vehicles since 1997 have contributed greatly to the reduction of CO2 emissions which are considered to be a cause of global warning.
It says those vehicles have generated approximately 26 million fewer tons* of CO2 than would have been produced by petrol-powered vehicles of similar size and driving performance.
After releasing its first hybrid vehicles in Japan in 1997, Toyota took almost 10 years to post the first one million sales.  The second million was sold in two years and three months, and the third million in just 18 months. The third million milestone was reached in February last year.
*Toyota Motor Corporation calculation based on the number of registered vehicles x distance travelled x fuel costs (actually fuel efficiency in each country) x C02 conversion factor.