Good news for folks that is deciding to buy the new Toyota Prius C. Today, UMW Toyota Motor announced offering free service package for the first 10,000 km or 6 months of ownership. This offers valid for customers who purchase a Toyota Prius C from the 6th to 17th August 2012 in Malaysia.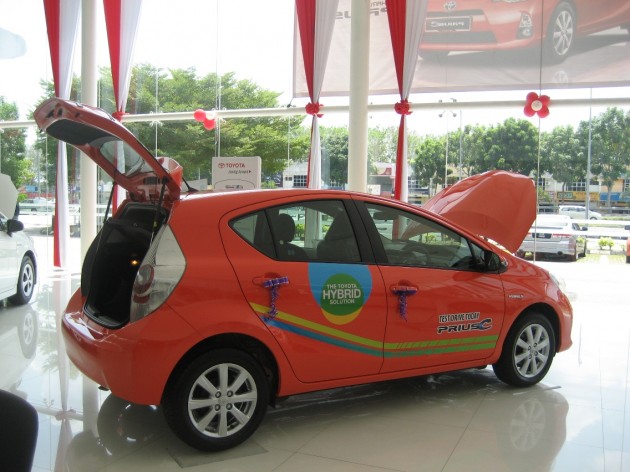 The new Prius C, utilises the latest Toyota Intelligent Hybrid Synergy Drive Technology to run independently on either petrol or electric power, or a combination of both.
Anyway, the free service package is not that attractive at least to us since many other automakers have offered similar or better package and warranty as standard. UMW Toyota Motor, we are expecting more than this.