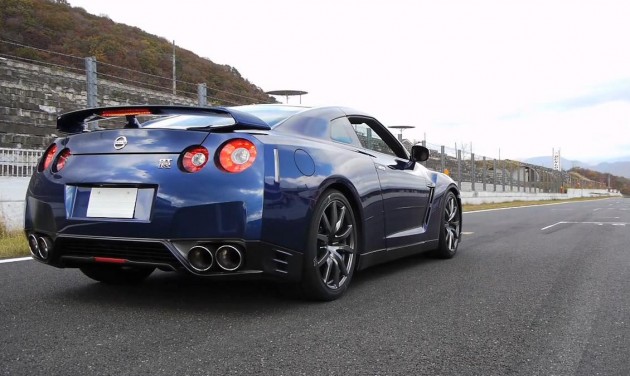 Based on the video that surfaced at YouTube, the revised 2012 Nissan GT-R is unofficial claimed to have 550 PS and capable to perform 0-100km/h in just 2.84 seconds with R-Mode Start activated.
The present face-lifted 2011 Nissan GT-R is officially delivering 530 PS @ 6,400rpm and capable to sprint to 100km/h in 3.0 seconds. For 2010, it has 485 PS @ 6,400rpm and performs 0-100km/h in 3.5 seconds. Along with 3.8 seconds from the first model that introduced in 2008.
With its gradually performance improvement from the factory, we are excited to see the new 2012 Nissan GT-R with 550 PS.
YouTube: MY12(US2013) GT-R 0-60mph time is…2.XXsec!!!!