The demand of super cars in surging in China, the appetite for supercars has been stimulated by economic expansion of 9.7%, rising property prices and a strengthening yuan. Deliveries of high-end cars may rise 35% this year in the world's fastest-growing major economy, consultants Bain & Co. said.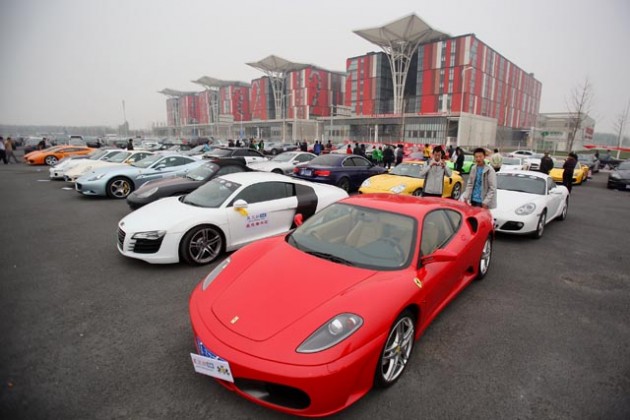 Probably this able to spell the reasons why all super cars maker like Ferrari, Porsche, Lamborghini launches their entire new model first in Greater China.
The story sounds at critical level. At the Beijing Sports Car Club, a USD 220,000 Porsche 911 consider as an entry-level model. Members are competing with counterparts who race USD 3.9 million Tramontanas and USD 4.3 million Bugatti Veyron 16.4s.
The car culture is developing in China very fast, said Jose Cremades, the local distributor for Spanish brand a.d. Tramontana. The older generation still thinks about saving. The new generation thinks about spending.
The number of millionaires in China jumped 31% last year to more than 1.1 million, and with an average age of 39, they are 15 years younger than their U.S. and European peers. Car clubs, nonexistent in the country two years ago, provide enthusiasts with a venue to demonstrate their vehicles and carmakers an opportunity to win more converts.