Kuala Lumpur will play host to the first-ever Ferrari Racing Days 2014 in South East Asia that will take place at the famous Sepang International Circuit. The special race event for Ferrari owners and Ferrari fans will take place over 3 days from 21st to 23rd February 2014.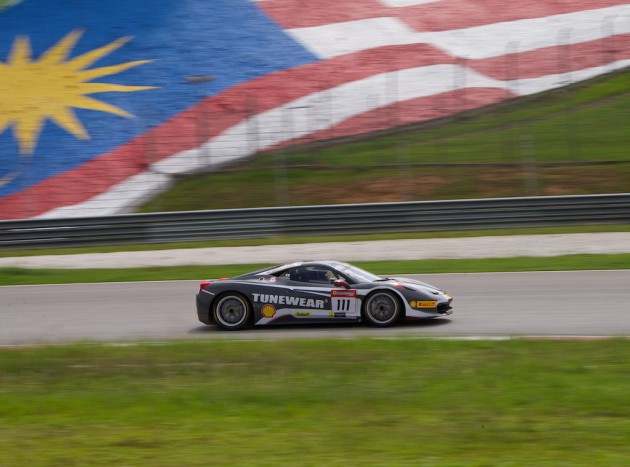 Being one of the biggest owner events ever organised by Ferrari Far East, Ferrari Racing Days provides various track activities and entertainment that allows hundreds of Ferrari owners and fans to gather and experience in one weekend the world of Ferrari. The event will also feature the first round of the Ferrari APAC Challenge 2014.
"We are absolutely thrilled to host the first-ever Ferrari Racing Days in Malaysia at Sepang International Circuit.  This is a unique event that will see the biggest collection of Ferrari's that Malaysia has ever seen. We are so excited to not only host our valued Ferrari owners at this event but we also look forward to welcoming thousands of Ferrari fans and lovers of motorsport and share with us the passion, excitement and glamour that only the world of Ferrari can offer." Says Managing Director of Ferrari Far East, Giuseppe Cattaneo. 
Among the many programmes during the weekend, Ferrari owners will get the opportunity to get behind the wheel of their own splendid cars to see how they measure up in a few on-track sessions.  In addition to the view of the Pits, there will also be a display of the latest complete Ferrari line-up and some impressive models of Ferraris that have helped create the history of the Prancing Horse, like the Enzo, 550 Barchetta and the 430 Scuderia16M. 
The main competitive race will be the Ferrari Challenge, one of the most popular one-make series in the world, where over 2,400 drivers have raced from over 40 different countries since 1993. Asia Pacific region has joined the race in 2011 and 2014 will be the fourth year, with Malaysia having the honour of opening the season at Sepang International Circuit.
Gentlemen drivers who already have competition experience from Trofeo Pirelli will see in action the 458 Challenge, the mid-rear V8 berlinetta derived from the 458 Italia and the fifth model used by Ferrari in its one-make racing series.
This action-packed weekend will be open to everyone including current owners and Ferrari fans to experience the world of Ferrari.  For members of the public, entrance will be free at Sepang International Circuit during the 3-day programme.
Ferrari Racing Days 2014 : Asia-Pacific Challenge
Round 1            February 21-23 – Sepang, Malaysia (Ferrari Racing Days)
Round 2            April 11-13 – Sydney, Australia (Ferrari Racing Days)
Round 3            June 6-8 – Shanghai, China (Ferrari Racing Days)
Round 4            July 4-6 – Inje, Korea
Round 5            August 22-24 – Japan
Round 6            September 19-21 – Fuji, Japan (Ferrari Racing Days)
Round 7            December 3-6 – TBA (Finali Mondiali)