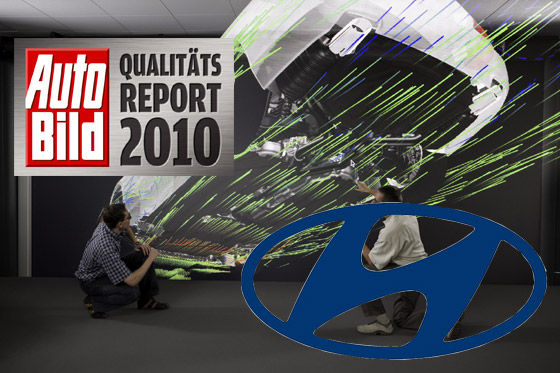 Hyundai with it's continuous improving in their product has reach another milestone yet again. Recently, a well-known German Automotive Magazine ( Auto Bild) has voted and awarded Hyundai as the top position in their quality report in Germany for the year 2010. The big deal of this part is, Hyundai has overtaken other well known car makers in Germany such as, BMW, Audi, Mercedes Benz and others.
Hyundai took this honor is based on it's effort in analyzing it's cars reliability, durability and most of all customer's satisfaction. Taken into consideration as this report is one of those which is highly respected report from Auto Bild. This has further strengthen Hyundai as a automotive market player who has been consistently improving it's products.
Hyundai is also the top three non-premium brand in J.D. Power and Associates' Initial Quality Study.