BMW Group Malaysia today opened the doors to its new Regional Parts Distribution Centre at the Free Industrial Zone of the Senai International Airport in Johor Bahru.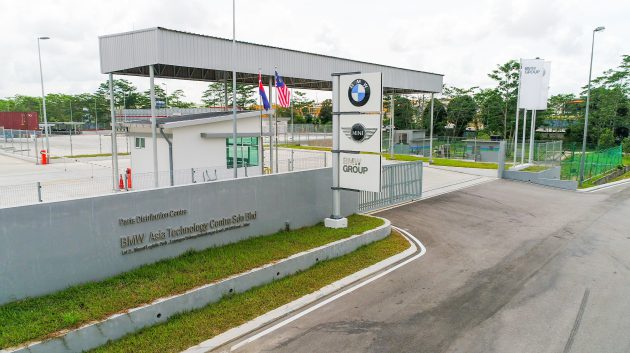 Situated on over 775,000 square feet of land in the Free Industrial Zone and with an investment of over RM 130 million, the new BMW Group Regional Parts Distribution Centre is one of the largest BMW facility of its kind in the Asia Pacific region and will support over 23 countries in the region as a logistics warehouse and parts distribution centre for after sales parts, components and lifestyle merchandises for the brands BMW, MINI and BMW Motorrad.
Speaking at the officiation ceremony, Dato' Azman Mahmud, Chief Executive Officer, Malaysian Investment Development Authority said, "This new Regional Parts Distribution Centre is very timely in capturing the growing market opportunities in this region, especially with our existing strategic free trade agreements and the upcoming Regional Comprehensive Economic Partnership (RCEP), as it will increase market accessibility across its member countries. As Malaysia continues to develop its infrastructure, productivity and innovation capabilities in every state, we are proud that BMW has recognised Johor to be a strategic location to meet its burgeoning regional demands."
"This new facility, does not only reflect on the Group's commitment to boost the regional competitiveness of our nation, but is providing greater employment opportunities and businesses for Malaysians. So far, they have engaged 55 local service providers with an annual contract value of more than RM25 million. The exchange of technological know-how will surely contribute to developing a more innovative and talented workforce," he further added.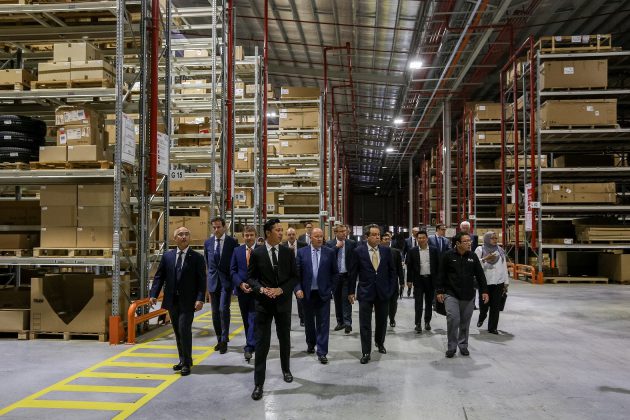 Mr. Hendrik von Kuenheim, Senior Vice President Region Asia, Pacific and South Africa, BMW Group, meanwhile, said, "The record sales performance we achieved in Asia last year and in the first quarter of 2017 is a testament to the strength of the BMW Group in the region. In that, we believe Malaysia to be a key market that supports our strategic business direction in expanding our footprint in the region. The opening of the new BMW Group Regional Parts Distribution Centre here will help the BMW Group to continue driving our vision to deliver the best in automotive innovation and value to customers in the region."
Mr. Han Sang Yun, CEO and Managing Director of BMW Group Malaysia said, "In review of our 14 years of operations in Malaysia, BMW Group Malaysia has not only established itself as the leading provider of premium individual and sustainable mobility but also an organisation which demonstrates growth in every aspect – our performance as evidenced in the record breaking sales increase of 16% posted last year, and the maturity of our product portfolio with the recent introduction of plug-in hybrid models which saw phenomenal reception in the local market."
Aside from increased investments to the country, the new BMW Group Regional Parts Distribution Centre will see customers across the region continue to enjoy better availability and faster lead times in the delivery of after sales spare parts, components and lifestyle merchandise to dealerships across the region.
Completed in December 2016, the new BMW Group Regional Parts Distribution Centre marks the first phase of the construction of the premium automaker's facility. The facility benefits from the strategic location and modern infrastructure as well as sea port and airport access found in the Free Industrial Zone of the Senai International Airport in Johor Bahru.
The new parts distribution centre will be supplying to Malaysia, Singapore, Thailand, South Korea, Australia, New Zealand, Indonesia, Taiwan, Hong Kong, Macau, Philippines, Brunei, Laos, Cambodia, Myanmar, Vietnam, Bangladesh, Mongolia, Sri Lanka, Tahiti, New Caledonia, Fiji, and Guam. The new centre is also expected to create 120 new job opportunities.