MINI Malaysia recently treated its customers to a thrilling two-day road trip odyssey filled with refined bliss and tailored indulgence – the MINI way.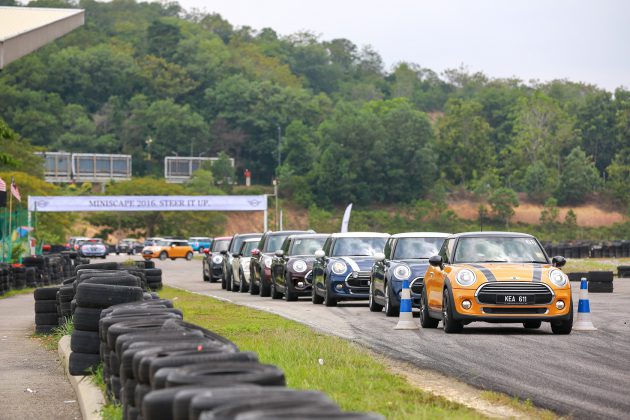 The weekend escape gathered 171 customers for over two days' worth of passion-driven activities spanning from Kuala Lumpur to Johor Bahru. The means of travel were concurrently a fleet of 82 MINI vehicles and a series of gripping driving experience sessions covering a distance of over 700KM.
Kicking off at The Garage KL, the getaway extended the indulgent impulses of the MINI with a complete driving experience and a gastronomic detour to Halia Inc, a special restaurant serving local Melaka fare by the Malacca River.
The convoy consisting of an iconic fleet of MINI vehicles then continued their weekend escape to Johor Bahru, peaking the thrill with a private yacht party at Danga Bay, Johor at sunset. Interpreting the passionate way of life singular to the MINI identity, the sea-bound bash welcomed participants with a sumptuous banquet followed by a performance by live music band Bonjoza and stand-up comedian Rizal Van Geyzel before they retreated for the night to the Renaissance Hotel Johor Bahru.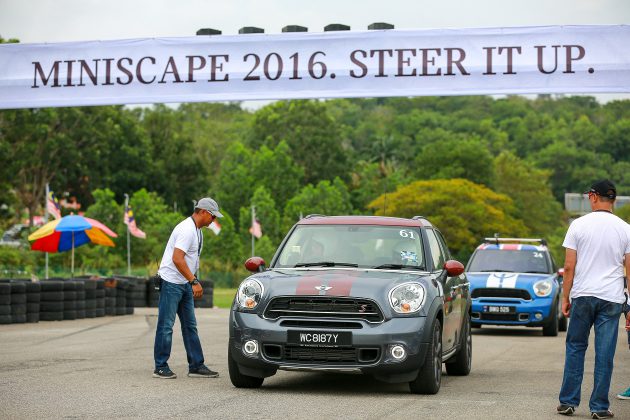 The four models escorting the troop of thrill-seekers over the two-day trip include the MINI Cooper S Countryman, the MINI Cooper S Clubman, the MINI Cooper S 5 Door, and the MINI Cooper S 3 Door.
Speaking on the trip, Mr. Han Sang Yun, Managing Director and CEO of BMW Group Malaysia said, "MINIscape2016 was the perfect opportunity for our customers to experience the passion of the MINI brand. We believe that over the course of the two days getting behind the wheel of the MINI, sharing the driving purpose and commitment of the MINIscape program not only brought family and friends closer but also enabled us to share the values and the DNA of the brand – Maximise the Experience, Focus on the Essentials."
Mr. Han added that the MINIscape reflects the bold character of the MINI brand to create meaningful experiences through unconventional means. "As a brand known for refinery and boldness, MINI continues its commitment to make meaningful experiences which we believe everyone deserves – pursuing their passions in life."