MINI Malaysia today reminded drivers and road users to rethink their speed and slow down on the road during the current mid-year school holiday period which is coming to an end this weekend, where road accidents are known to peak.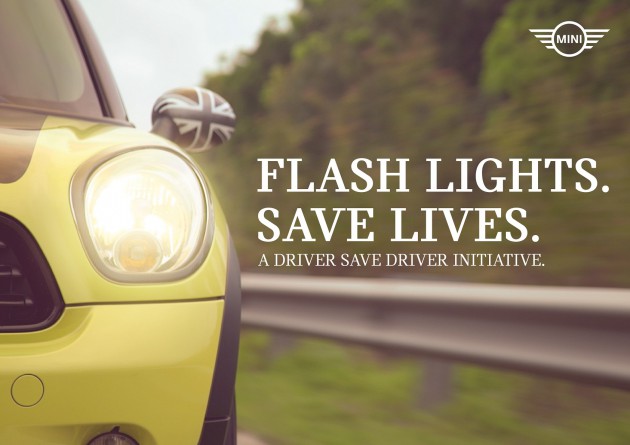 The most sophisticated premium automotive brand in the world also wants the public to be mindful and moderate especially on their driving speed in the holy month of Ramadhan.
Introducing #flashlightssavelives, a social experiement and social media public service announcement, MINI Malaysia deployed MINI vehicles with the help of MINI Club Malaysia to ten of the most accident-prone highway routes in the country. Once there, the MINI vehicles were told to flash their headlights rapidly every 5 minutes to encourage drivers in the opposite direction to slow down.
The act is a simple and creative take on the common Malaysian road practice and gesture of sending speed trap or hazard warnings between drivers through the flashing of headlights. MINI Malaysia has taken this act as the centre of its road safety awareness campaign and is calling roadusers to use the gesture to be mindful and moderate on the road.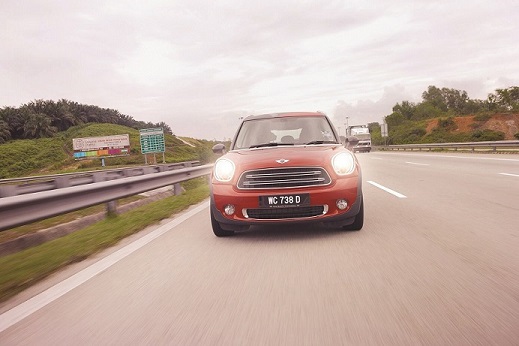 Among the top accident-prone locations visited was the Cheras-Kajang Highway, the KL to Rawang Highway, the Kajang to Seremban Highway, and the Penang Bridge. The #flashlightssavelives campaign was then documented in a case study video which has now been released on MINI Malaysia's Facebook and YouTube pages.
Mr. Han Sang Yun, Managing Director and CEO of BMW Group Malaysia said that, "The #flashlightssavelives campaign is an extension of our Safety 360° program for the BMW brand where we also speak to families to remind them of everyday in-car safety for their children. Now, we also hope to reach out to Malaysian drivers and road users to remind them to help each other be mindful and moderate on their speed when they are on the road especially during the peak periods."
Mr Han added that the Safety 360° program by BMW Group Malaysia was first introduced with BMW Motorrad advocating to motorcycle riders in the country to seek technologies and riding equipment which made them safe while riding their motorcycles. The program has since been extended to the BMW and MINI brands as part of a holistic focus for BMW Group Malaysia to promote safer road behaviour, etiquette and innovation.