Toyota Motor Corporation (TMC) has announced a series of recall globally regarding airbag inflator of certain models on 11th April 2013 and 13 May 2015.   Recently, on 25th June 2015 TMC again announced the expansion of its recall globally.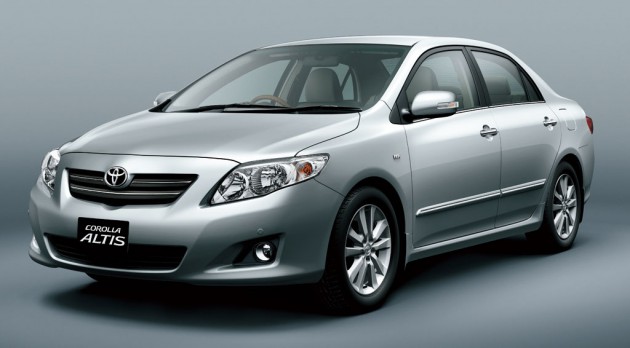 UMW Toyota Motor confirmed today that it will also extend its Special Service Campaign in Malaysia. The company have received confirmation from its principal, TMC that there are 29,985 units of Toyota Vios, Corolla Altis and Yaris which are manufactured from April 2007 to December 2008 that are involved in this Special Service Campaign.
In the interest of ensuring customers' confidence and peace of mind, UMW Toyota Motor will contact all affected customers to carry out the necessary corrective measures and if it is equipped with an affected inflator, the inflator will be replaced with a newly manufactured one at no charge to the owner.
No other Toyota models sold by UMW Toyota Motor produced after December 2008 are affected by this campaign. Customers may call Toyota Toll Free Line: 1800-8-869682 for further information.
New Announcement of Extended Special Service Campaign:
AnnoncementDate
Model Name
Year Manufactured
Front Passenger Side Airbag Inflator
Driver's side Airbag Inflator
7 July 2015(29,985 units)
Vios
April 2007 –December 2008
V
Corolla Altis
V
Yaris
V
Previous Special Service Campaign:
AnnoncementDate
Model Name
Year Manufactured
Front Passenger Side Airbag Inflator
Driver's side Airbag Inflator
11 April 2013(18,700 units)
Corolla Altis
July 2001 –November 2003
V
Camry
V
13 May 2015(97,000 units)
Vios
November 2003 –March 2007
V
Yaris
V
Corolla Altis
V
Camry
V
RAV 4
V