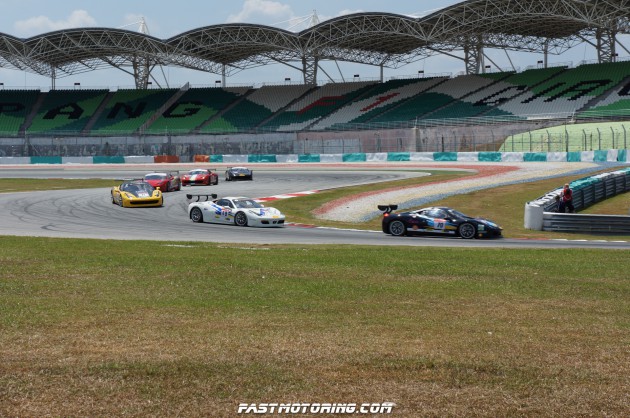 Last weekend, Sepang International Circuit – Kuala Lumpur hosted its first ever Ferrari Racing Days 2014 in South East Asia region. The race event for Ferrari owners and fans took place over three (3) days from February 21-23rd.
This is the biggest owner events organized by Ferrari Far East, Ferrari Racing Days provides various track activities and entertainment that allows hundreds of Ferrari owners and fans to gather and experience 1 weekend the world of Ferrari. The event will also feature the first round of the Ferrari APAC Challenge 2014.
"We are absolutely thrilled to host the first-ever Ferrari Racing Days in Malaysia at Sepang International Circuit.  This is a unique event that will see the biggest collection of Ferrari's that Malaysia has ever seen. We are so excited to not only host our valued Ferrari owners at this event but we also look forward to welcoming thousands of Ferrari fans and lovers of motorsport and share with us the passion, excitement and glamour that only the world of Ferrari can offer." Says Managing Director of Ferrari Far East, Giuseppe Cattaneo.

Among the many programmes during the weekend, Ferrari owners will get the opportunity to get behind the wheel of their own splendid cars to see how they measure up in a few on-track sessions.  In addition to the view of the Pits, there will also be a display of the latest complete Ferrari line-up and some impressive models of Ferrari's that have helped create the history of the Prancing Horse, like the Enzo, 550 Barchetta and the 430 Scuderia16M.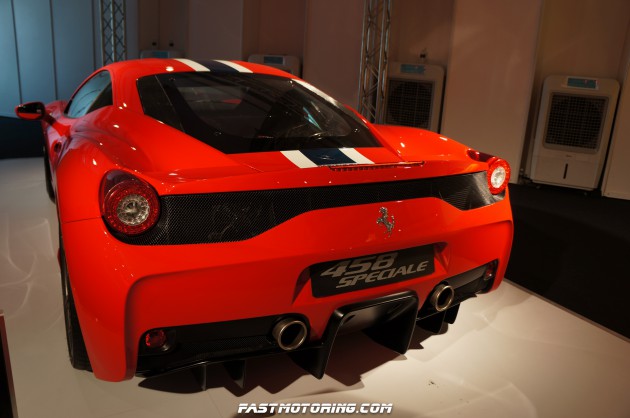 Alongside the Ferrari Racing Days event, Naza Italia had also introduced the Ferrari 458 Speciale. This powerful beauty will be priced at RM1,238,000 before import and excise duty. Full pricing will be announced by Naza Italia at a later date.
| | | |
| --- | --- | --- |
| [singlepic id=15364 w=180 h= float=] | [singlepic id=15369 w=180 h= float=] | [singlepic id=15373 w=180 h= float=] |
The Ferrari 458 Speciale is an all new hardcore version of Ferrari's 458 series joining the 458 Italia and 458 Spider in the line up. The 458 Speciale made its first debut in Frankfurt in 2013 and it is now introduced to us Malaysians in Sepang. The 458 Speciale takes 0-100km/h in 3 seconds while 0-200km/h in just 9.1 seconds. Powering the 458 Speciale is the 605PS, 4.5 litre V8 engine with direct injection.
| | | |
| --- | --- | --- |
| [singlepic id=15381 w=180 h= float=] | [singlepic id=15388 w=180 h= float=] | [singlepic id=15392 w=180 h= float=] |
View below gallery for pictures on the event and the Ferrari 458 Speciale.
Ferrari 458 Speciale
[nggallery id=660]
Ferrari Racing Days 2014 Event
[nggallery id=659]