What happens when you bring together a martial arts action hero with the engineer behind Volvo's new steering?
Spot on! In this YouTube video, Volvo Trucks confidently demonstrated the precision and directional stability of Volvo Dynamic Steering (VDS). The swedish truck company get Jean-Claude Van Damme to carry out his famous split between two reversing Volvo's trucks.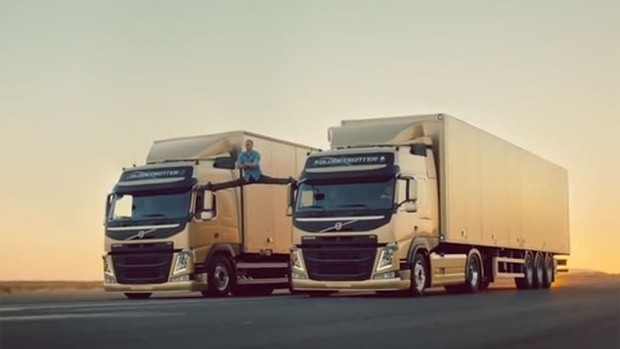 Of course, this stunt is never done before and Van Damme says it's the most epic of splits. This video is filmed in Spain on a closed-off airfield at sunrise in one take. Enjoy the video and don't do this at home!!