Toyota has redefined the performance and technology potential of its 86 sports car with four stunning project vehicles unveiled at the world's premier automotive aftermarket trade show.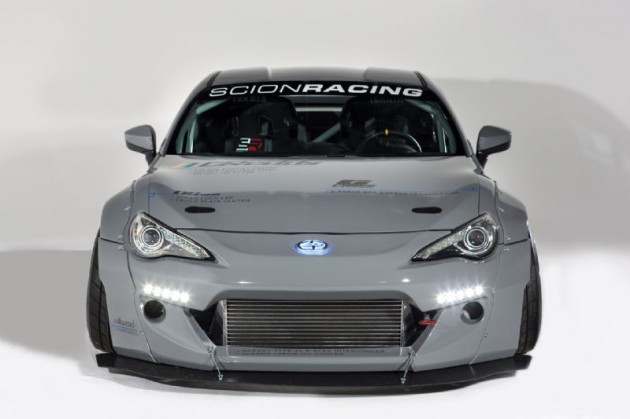 Massive power boosts, performance suspension set-ups and exotic materials from Toyota's development partners have reinforced the driving fun of the 86 while maintaining its inherent light weight and balance.
A 550kW drifting prototype, a supercar concept, a futuristic urban design and a creation by renowned DJ and producer Steve Aoki reflect the sustained enthusiasm among diverse types of drivers for the 86.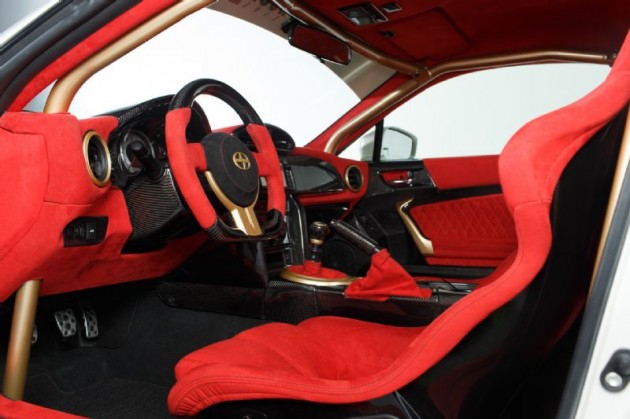 Toyota's youth-oriented Scion division in the US commissioned the project builds for the Specialty Equipment Market Association (SEMA) show in Las Vegas. The 86 is known as the Scion FR-S in the US market.
Scion marketing and special events manager Steve Hatanaka said the SEMA vehicles draw on the passion of drivers including urban dwellers, entrepreneurs and high-performance enthusiasts.
"The FR-S (86) continues to be a SEMA favourite, and this year's builds take the sports car in every direction," Mr Hatanaka said.
The four 86-based project builds are:
GReddy Performance x Scion Racing Drift FR-S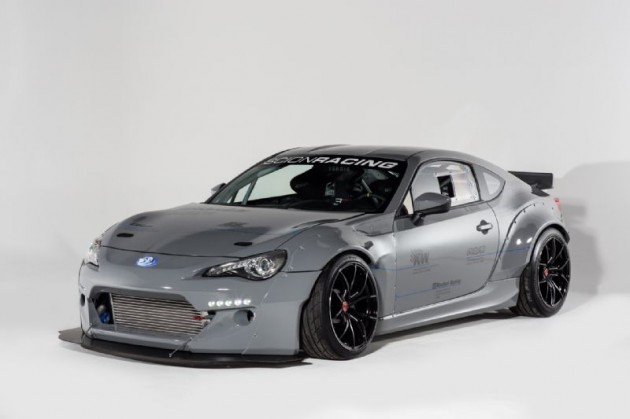 A drifting prototype, it reimagines the platform's capability with a tuning and suspension set-up developed for maximum performance. The standard car has been overhauled to develop an estimated 550kW and 990Nm with a Toyota-built 2JZ-GTE engine, a GReddy turbo and a G-Force GSR four-speed transmission. A Rocket Bunny Ver. 2 aero kit gives the car a wide, aggressive stance complemented by Rays Gram Lights 57XX wheels and Hankook Ventus R-S3 tyres.
Bulletproof FR-S Concept One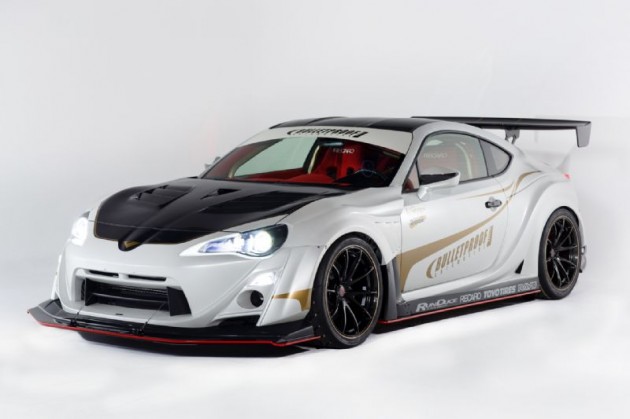 This supercar concept features a carbon-fibre interior, a wider handmade body and a rebuilt 370kW engine with a Borg Warner turbo and Powerhouse Amuse Turbo Kit with titanium downpipe, front pipe and full exhaust system. An Ecutek Race Rom caters for E85 or regular 91 octane fuel, while the internals have been strengthened with upgraded pistons, rods and ACL bearings. Interior materials include a vibrant red interior with Recaro steering wheel, carbon-fibre materials and race seats. An eight-point roll cage and front and rear strut tower bars are by Cusco, while an Original Runduce Racing Suspension keeps the car ready for the track.
Urban GT Sport Coupe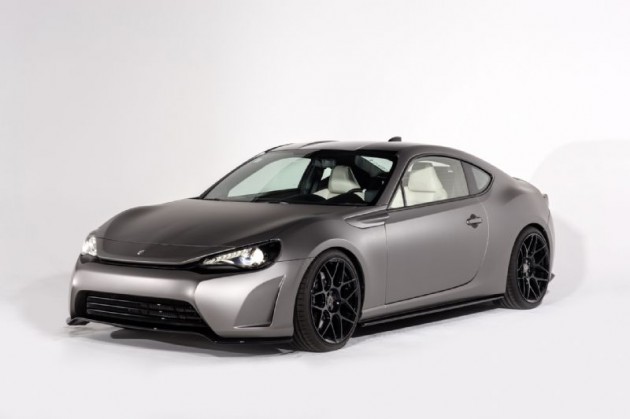 Power for this futuristic urban design is boosted from the standard 2.0-litre boxer engine by a TRD Cold Air Intake and a DIGI-TEC ECU. Bilstein suspension components lower the car, which also features custom front and rear body panels, matte grey aluminium paint, concept camera mirrors and diamond-stitched leather on the interior.
Steve Aoki x Scion FR-S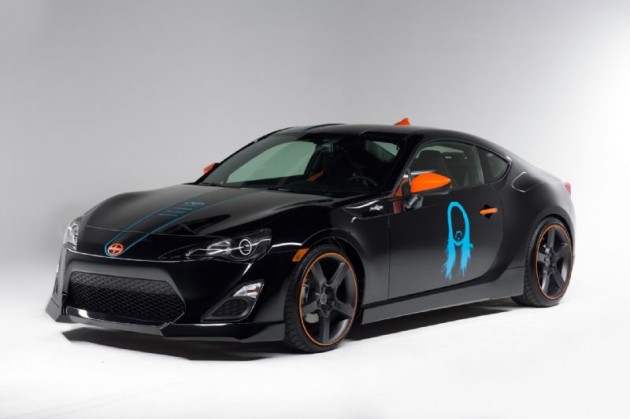 A music-lover's dream, it is equipped with a fully operational mixing station, a custom Pioneer® sound system with multiple component speaker packages, a deck lid-mounted LCD display, a fog machine and strobe lighting.