Li Zhi Cong completed a superb weekend in Suzuka last Sunday, with his second win of the 2012 GT Asia Series championship. The young Chinese – who was 8th in the starting grid – stormed through the field in his Porsche 911 GT3 R prepared by Asia Racing Team to take a dramatic win in the second race of the weekend.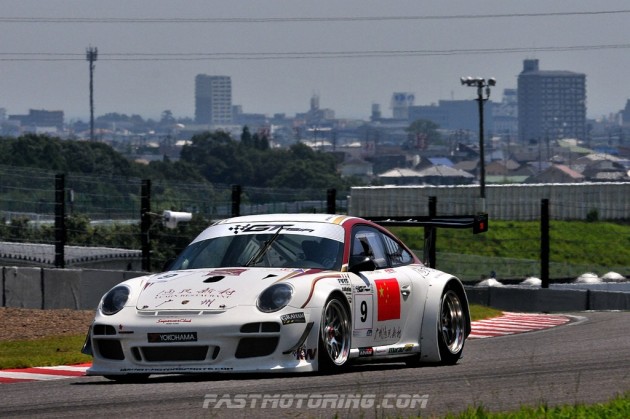 The Guangzhou native arrived in Suzuka with 80 kg handicap weight onboard and any knowledge of the track. Qualifying didn't go smoothly as Li was only 6th in Qualifying One. The 19 year-old-driver improved his lap time in Qualifying Two but he overtook on yellow flags and got penalised, dropping three places on the Race 2 grid.
On Saturday afternoon Li picked up good points by finishing 4th in GT Asia Series Round 7, despite a drive-through penalty for pit-stop infringement. After a good getaway, Li managed to climb to the third position but the compulsory pit-stop was 0.2 of a second too short and the Asia Racing Team driver was penalized, and relegated to 4th.
But this is not time to give up. As the lights went out for Race 2 Li made an impressive start, and moved up to fifth. The Yumin Restaurant sponsored Porsche kept the strong pace and soon it was fighting for the lead. Li displayed his resilience and perseverance to overtake his opponent and win again.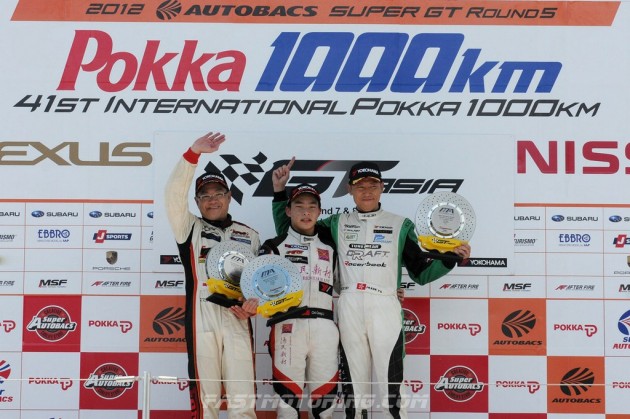 Reflecting on his win, Li said, "The weekend was very hard for me because I had penalties in Race 1 and during the Qualifying. From Saturday race to Sunday race we removed 30 kg of weight so I got a better top speed and better performance. We have three races to go and I never raced in Autopolis. But I'll keep pushing harder all the time and working with the team to achieve the best."
Team Manager Philippe Descombes added, "We were very unlucky in the Race 1 pit stop. We got a drive through because we went less than 1 second too quickly out of the pit. It cost us a heap of time and a podium position. Li was great in Race 2. He made full advantage of a sensational start and a good move at the first corner, and then he managed his race perfectly. The fight for the championship will be very close until the last race and every point counts."
Li currently leads the GT Asia Championship by seven points to Mok Weng Sun (Ferrari 458 GT3).
The GT Asia Series will continue with Rounds 9 & 10 held at the Autopolis International Circuit on 28-30 September before heading to be a part of the Macau Grand Prix at the Circuito da Guia for the Series' Season Finale on 16-18 November.