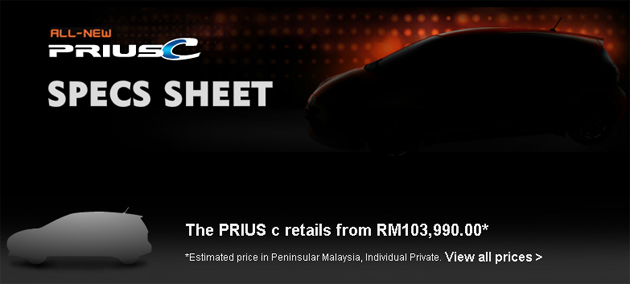 Toyota Prius C is coming to Malaysia! As tease from UMW Toyota website & thanks to our government in support of hybrid cars the company has announce an attractive estimation Price of RM103,990.  In short, the Toyota Prius C is a smaller size brother of the original Prius or rather a more compact version of Toyota Prius.
As quoted with the in the previous article we had, The Toyota Prius C is "small, light and efficient 1.5-litre (1,496 cc – Engine Model: 1NZ-FXE) Toyota hybrid system with reduction gear. It comes with a selectable electric-vehicle mode (EV Mode) enables driving with only the electric motor. The maximum output @ 73kW from the hybrid powerplant."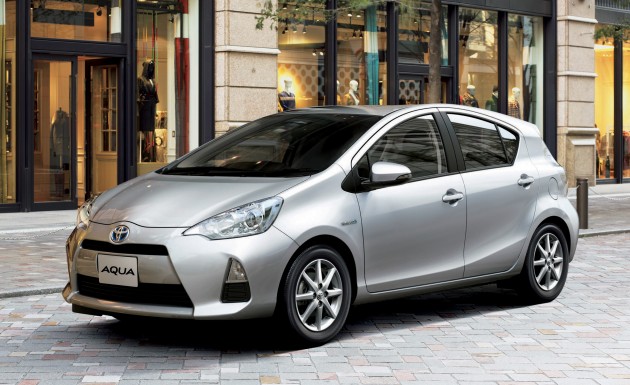 One will expect the Toyota Prius C power like a 1.8L car, although the combine horsepower output is about 101hp but the high torque from the electric motor as well as the engine will give the small Prius a quick pick up. Check out the Toyota Prius C in action in the video below.
Photo Gallery: 2012 Toyota Prius C
[nggallery id=433]
The Toyota Prius C comes with alot of equipments with it. For more specification of the Toyota Prius C for Malaysia please visit the Toyota UMW link here.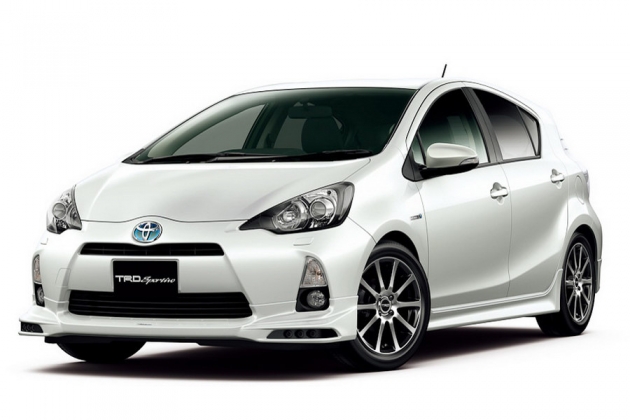 For those interested buyer, perhaps a TRD Sportivo Prius C might attract you as well for future TRD upgrades. More pictures of the TRD version Prius C we posted earlier here.