Over last year, Mercedes-Benz Cars sold more vehicles than ever before in a year. A total of 1,362,908 vehicles of the brands Mercedes-Benz, Smart and Maybach have been delivered to customers. It is around 77,000 units more than in the previous record of 1,285,900 units set in 2007.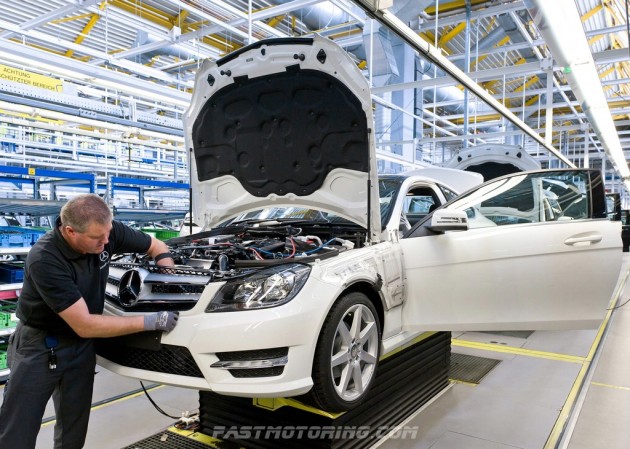 2011 was also the best sales year in the history of the brand Mercedes-Benz Cars. With 1,260,912 units sold and an increase of 8.0% compared to the prior year the previous sales record of 2007 (1,185,200 units) was clearly exceeded. Since the beginning of the year sales of the brand with the star have been up every month. Particularly successful was the sales development in the fourth quarter. 341,624 delivered units made it the best-selling quarter in the company's history. In December alone, worldwide deliveries rose by 15.1% to 124,387 vehicles despite the very good result achieved already in December 2010. Thus last month, more vehicles were sold than ever before in this period.
"We're very satisfied with our sales development. In 2011 we sold more vehicles than ever before," says Dr. Dieter Zetsche, CEO of Daimler AG and Head of Mercedes-Benz Cars. "We also set the course for the future: The newly introduced generation of the C-Class, the C-Class coupe, the SLK, and the CLS are extremely popular among customers. The same applies to the new B-Class and new M-Class, which were introduced in Europe only recently. The full-year 2011 was also shaped by our strong development in important growth markets such as the Brazil, Russia, India, China and positive development in the U.S."
After all, Mercedes-Benz remains strongest premium brand in Germany and the C-Class sedan is the top seller in its segment. Lastly, we congratulate Mercedes-Benz for such a great results. Keep it on.