When we talk about Porsche Driving Experience, the mid-engine Porsche Cayman will be definitely in the picture. The Porsche Cayman is renowned with its handling and balance. For the Cayman R, it is the most hardcore variant of the Cayman just like the 911 GT3 RS, lightweight and sharper handling.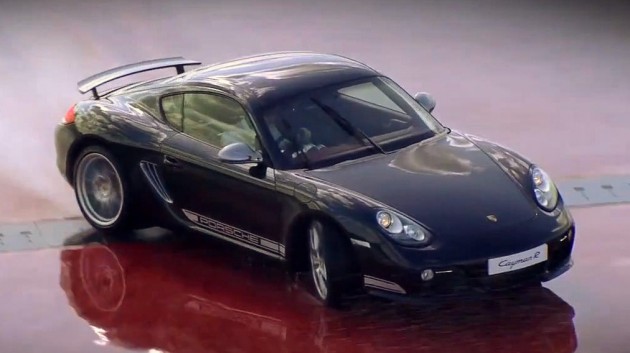 You can also check out our earlier post about Porsche Cayman R – 2011 Porsche Cayman R Officially Launched in Malaysia
Anyway, let's not talk about when the replacement model of the current Porsche Cayman will be coming. In this post, let's watch the Porsche's Chief Driving Consultant Gordon Robertson from Porsche Experience Centre at Silverstone, UK explains what is handling and balance with the Porsche Cayman R. We are sure that you'll be amazed.