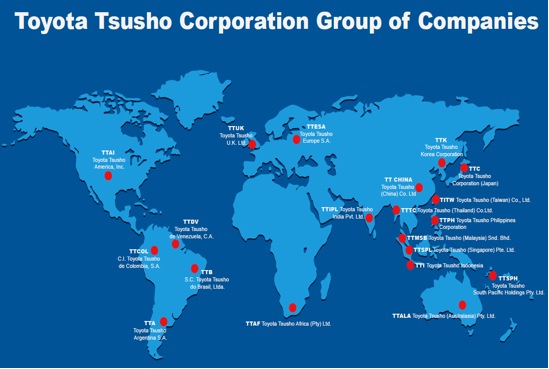 Toyota Tsusho (trading arm of Toyota Motor Corp.) will open a new industrial complex in Jakarta to promote its parts suppliers' advance into Indonesia. The new factory buildings at the new site will be open by June 2012, and will run trucks to carry parts to help reduce the subcontractors' overheads.
It will also provide bus and restaurant services for workers. The factory buildings located 60km away from Jakarta and within 30 minutes' drive of the Indonesian plants of Toyota Motor Corp. and its two subsidiaries, Daihatsu Motor Co. and Hino Motors Ltd.
Toyota Tsusho has begun negotiations with second- and third-tier subcontractors, which supply the suppliers that supply Toyota directly, on recruiting and accounting services.
Indonesia is a key production base for Toyota vehicles destined for emerging markets. Plans to increase local procurement of auto parts, partly because of the very high level of the yen, are driving the effort to tempt subcontractors working for Toyota's suppliers to Indonesia.
"Inquiries from the second- and third-tier subcontractors have increased during these past six months," said Toyota Tsusho President Jun Karube. "We would like to help them concentrate on production and expand their businesses."
Toyota Tsusho has established a similar industrial complex in Thailand in which 13 companies operate and is considering a similar project in China.