Nissan Motor Co. will sharply expand production in North and Latin America by 2015 to meet robust sales in overseas markets and avert a loss resulting from a stronger yen.
About 70% of the 1.4 million vehicles to be sold in those two markets are produced at Nissan's American factories. As a result of the expansion, 85% of vehicles in these markets will be locally produced.
Despite an increase in the rollout overseas, Nissan said it will maintain the domestic manufacture of 1 million vehicles annually.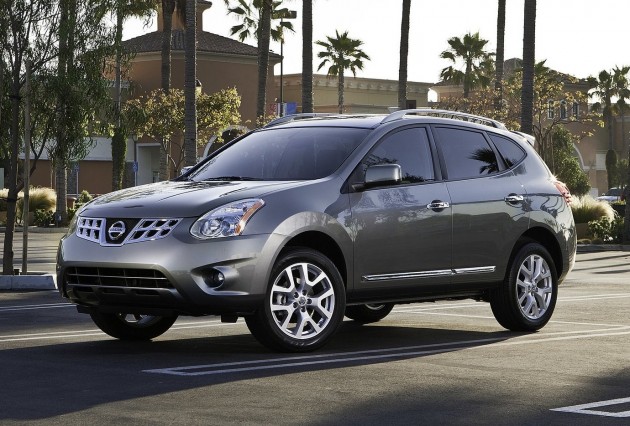 According to sources, Nissan will produce all units of the new 2013 model Rogue, for the North American market, at its factory in Smyrna, Tennessee.  Currently, the midsize crossover SUV is currently assembled at its plant in Kanda, Fukuoka Prefecture, and exported to the North American market.
The Smyrna factory is also expected to begin production of the Leaf electric car late next year for the U.S. market.  At this time, the Leaf is now manufactured at the carmaker's Oppama factory in Yokosuka, Kanagawa Prefecture.
In Mexico, Nissan will expand production of small cars as a base to supply the North American market and elsewhere.  Moreover, the automaker plans to build a new factory in Brazil with an annual capacity of more than 200,000 units a year.