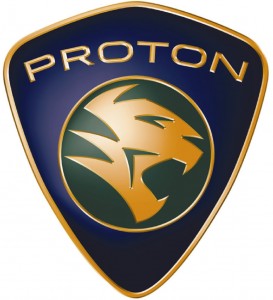 Today, Proton Holdings Berhad has officially announced that it will be introducing Continuous Variable Transmission (CVT) technology to all upcoming new Proton line-up. We have been conducting comprehensive development and integration tests of the CVT with our CamPro engines and we are happy to be able to provide this option to future buyers soon, said Dato' Sri Haji Syed Zainal Abidin Syed Mohamed Tahir, Group Managing Director of Proton Holdings Berhad.
CVT technology has been growing in popularity amongst high-end auto manufacturers globally as it provides a smoother drive and more efficient performance to their cars. This technology, though not new, has only recently made its way into cars on a large scale with many major automotive companies successfully developing advanced CVT mechanisms that are able to take heavier drive loads compared to earlier variations.
In the near future, CVT will be mated to our CamPro engines as an option to our range of cars along with the conventional four speed automatic gear transmission that is currently being used, Dato' Sri Haji Syed Zainal said. This feature will not only provide more than just a smoother drive but it will also contribute towards fuel efficiency and savings to the user, he added.
In comparison to traditional automatic gear transmissions, the utilization of CVT in an engine system reduces transmission weight by up to 20% without compromising output capabilities. It allows the car to change gear ratios seamlessly, eliminating transmission shock, facilitating greater responsiveness and smooth, consistent power delivery. CVT also offers various driving modes to suit the driver's preference and feel. Proton also highlighted that that the utilization of CVT in a car can reduce fuel consumption by up to 4% with regards to urban driving and almost up to 10% for highway driving. Lower fuel consumption also impacts the environment significantly by reducing CO2 emissions up to 5%.
Proton is consistently improving its cars; from build quality to the introduction of various technologies to enhance its engine and driving capabilities, said Dato' Sri Haji Syed Zainal. The inclusion of CVT to our next generation of cars will not only keep us on a technological par with major automakers but will also contribute positively towards providing Malaysians with greater value for their money.