According to indianautosblog.com, Toyota executives held a meeting with 1,223 Toyota dealers in Las Vegas last Wednesday. Somehow, the video footage has made its way on the internet. In the video, the new Camry roll in on-stage with Katy Perry's hot hit Firework song played in the background.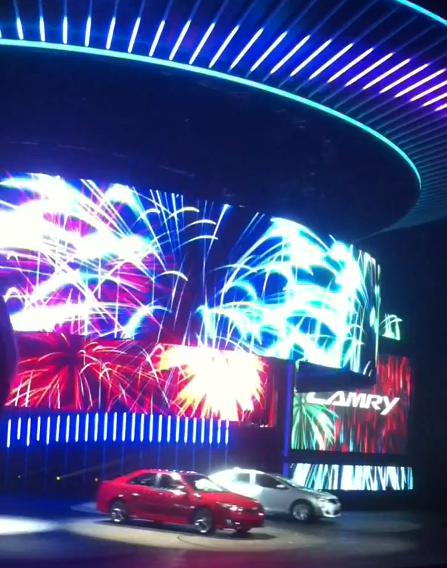 While we can't guarantee the video is 100% the real thing based on the amateur video footage. However, given that the colour of one of the Camry inside the clip as well as the background seem to match the official video showing Toyota Motor Corporation President Akio Toyoda standing next to the new 2012 Toyota Camry [Refer to our previous post: http://www.fastmotoring.com/index.php/2011/07/toyota-camry-2012-is-coming/]. Hence, we think it should be the real thing here since the hybrid variant is also debuted during the dealers event.
Meantime, check out the video footage on the below.