The Italian Super Car manufacturer – Automobili Lamborghini S.p.A. has opened Lamborghini Macau expanding the Lamborghini network to 15 dealerships in mainland China.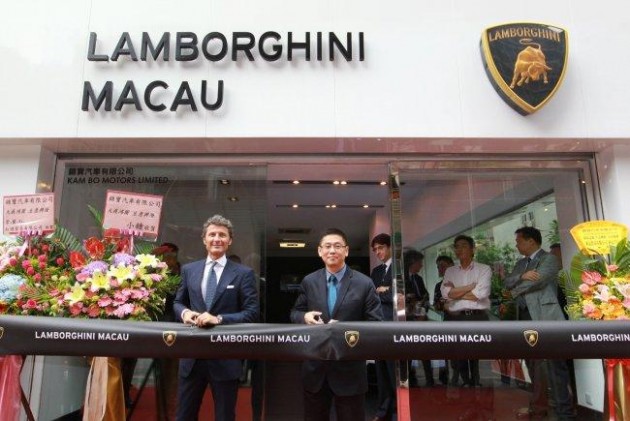 Stephan Winkelmann, President and CEO of Automobili Lamborghini S.p.A., said: The opening of a Macau location is an important part of our representation in China, and reflects the potent growth opportunity in the region.
The dealership in Macau is the latest development in Automobili Lamborghini's strategy for growing its robust worldwide network, and reflects the significance of the brand in China.
The new Lamborghini showroom is located in central Macau and operated by Kam Bo Motors Limited, selected by Lamborghini as its commercial partner within the important Macau market for its expertise in the luxury car sector.
Lamborghini sold in China 206 cars in 2010, with a growth of 150% over 2009. Deliveries in the first half of 2011 were up to 138 units, more than 60% growth versus 2010. Sales are expected to grow further by the end of this year, also thanks to the first deliveries of the over 200 ordered Aventadors LP700-4.