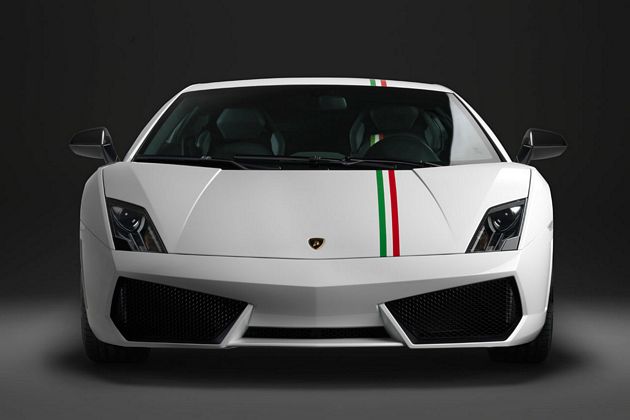 Italy as one united country will become 150 years old in 2011. To honour this event, Lamborghini will build a special edition of the Gallardo called the Tricolore. The name pays tribute to the Italian flag, which decorates the car in the form of a three-colour stripe that stretches across the hood, the driver's seat and the roof. Just like how it looks and done to the LP550-2 Valentino Balboni.
Other than the three-colour stripe, the Gallardo Tricolore also sports carbon-fibre mirror caps and a white paint. To celebrate the 150 years of Italian unity we felt that it was appropriate to propose a tri-colour livery for our most successful model, the Lamborghini Gallardo, said the company's CEO, Stephan Winkelmann. With the Lamborghini Gallardo Tricolore we give a further impulse to the development of the Made in Italy' label in the world.
The car will be officially introduced on 16 March 2011 in Turin, at an exhibition dedicated to the Italian state anniversary. For the time being, no technical and production details about Lamborghini Gallardo Tricolore yet.