About 2 weeks ago, there is a friend of mine mention that his uncle had booked a new Lamborghini Murcielago replacement model during a private preview in Hong Kong. The private preview is a tour in Asia started from Singapore, Hong Kong, Greater China and Japan for potential owners. During the event, there isn't much info except some presentation slides and a pre-production car for preview. Strictly no photographing is allowed. This tour proves again the buying power in Asia countries is stronger after the economic tsunami.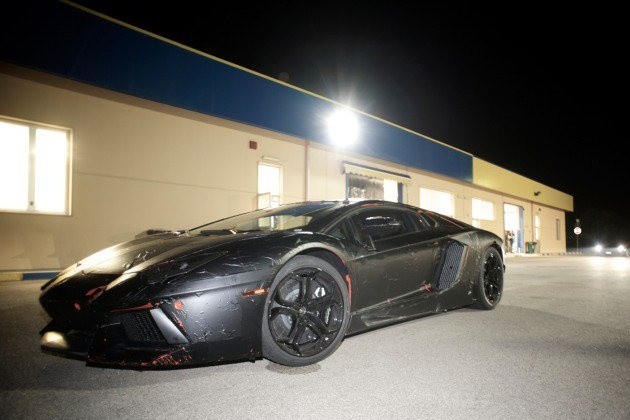 The new Lamborghini Murcielago successor is known as LP700-4 based on the Dealer Ordering Guide that leaked at Teamspeed forum. The LP700-4 built on a lightweight body powered by a new 6.5-litre V12 engine churning out 700hp and 650Nm of torque with a top speed of 350 km/h. The V12 engine is mated with an all-new ISR (Independent Shifting Rod) transmission. This 7-speed single-clutch automated manual gearbox is said to be so fast that each gear shift takes only 50 milliseconds. Compares to F1 car, it takes around 30 to 35 milliseconds. The new flagship supercar from Lamborghini is capable to deliver 0-100km/h in 2.9 seconds.
Apart from performance, the LP700-4 incorporated with a stylish scissor doors. For detailed upgrade options, refer to the ordering guide in the Photo Gallery below.
According to Lamborghini Singapore, the LP400-4 which cost SGD 1.5 million in Singapore had already secured more than 50 orders. The order had overtaken their respective sales figures in previous years. The replacement model of the ultimate super car from Lamborghini seems capable to break a new sales record.
Lastly, the official world premiere of the LP700-4 will take place at the Geneva Motor Show in March 2011. The official name will also be announced during the Motor Show.

Photo Gallery: Leaked Lamborghini LP700-4 Dealer Ordering Guide from Teamspeed
Photo Gallery: Spyshots of Lamborghini LP700-4