Lamborghini from their Headquarters (Sant'Agata Bolognese, Italy) announced today that for the first time they will be participating at the Concours d'Elegance at a luxury Grand Hotel Villa D'Este at shores of Lake Como. Concours d'Elegance is an event of where the prestigious car gathers.
Automobili Lamborghni will present the Lamborghini Asterion LPI 910-4 which was unveiled last year in Paris Auto Salon. As a technology demonstrator of Lamborghini's plug-in hybrid (PHEV). This is to give the highly sought-after Design Award for conceptual car & prototypes.
The Asterion is a prototype of Lamborghini solution of significantly reducing CO2 emission with it's advance technology. The Lamborghini Asterion features a high performance hybrid system with a V10 natural aspirated  5.2 Litre longitudinally-placed mid engine. With 3 specially design electro motors, Lamborghini claims to have a power output of 910hp hence the code name LPI 910-4. 0-100km/h in 3 seconds and a top speed 320 km/h.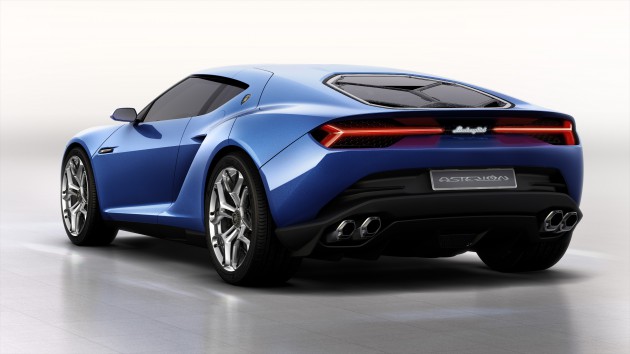 The Lamborghini Asterion retains the Lamborghini driving feel with a smooth and reactive drivebility despite it's superior power. With low CO2 emotion of 98g/km, this V10 hybrid still has a pure electric range of 50km. Lamborghini Asterion is a representation of Lamborghini's all-bew sensual design with a more refine swift design language but still a Lamborghini vehicle by Automobili Lamborghni S.p.A.