NEW UPDATE!! Highlights of the new National Automotive Policy announced on Wednesday, Oct 28, 2009. Click Here!!
NEW UPDATE 2 !!  Malaysia National Automotive Policy (NAP) 2010 Review by Fastmotoring.com . Click Here!!
The Malaysia Ministry of International Trade and Industry (MITI) will be releasing the review of National Automotive Policy by October 2009. We will be expecting some drastic changes as compare to the current automotive industry of Malaysia.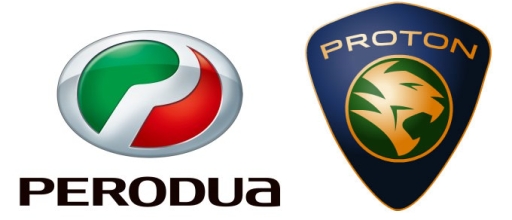 We would be expecting the new policy would benefits automakers to establish manufacturing & assembly facilities and it might include steps to impove and assist the automotive component industry.There could be incentives or benefits would likely to be given to companies to manufacture green, eco-friendly vehicles.Representiative of International Trade and Industry Ministry mentioned last month in a statement that the review of the NAP would concertrate to ensure orderly development of the local automotive industry.The new NAP review which will be released next month is hoped to create a attractive investment environment for new investments and expansion of existing investments.Malaysia Government would like to take this chance to enhance the usage of the new technologies for the local automotive industry and at the same time increase bumiputra participation in the sector.
The industry players said that the new policy will take away the national and non-national car markers. Hence, auto companies could be catergorized as local or non-local companies. A local automotive company would mean one of the manufacturer regardless of ownership origin. Companies who wish to set up manfacturing or assembly plant would be granted licences more easily as a step to encourage investment.As a step to assist the vehicle components companies, there will be steps to encourage geunie parts. Standards will be enforced on vehicle, to promote low emission vehicle.All incentives could attract automakers to locate their green car project in Malaysia instead of Thailand.
The review was as it was so timely consumed is to moniter sector's progress and come out with incentives that would have the industry grow further. The review has been taken account to refer and compare the various automotive policy worldwide.It is expected that the new NAP would provide a transparent framework in this industry.As Malayisa is the only Asean country with a national car manufacturer and Proton's R&D centre, including the crash test course, was on par with international standards. It will definately would be a plus point if goverment would be able to make use of it for industry.Even if this NAP takes effect it will take a while to have an effect on the sector but in order to suceed, the government need to look into export markets as well.
Back in 2006, NAP has reduced import taxes on most imported vehicles and lowered car prices as one of the attempt to make the country a regional automotive hub, although there's still a long way to go. There's also been widely debated critics that there could still certain policy to protect Proton and Perodua.Nevertheless most of the Malaysian would like to see how the government address the issue of AP (Approved permits), and hopefully a cheaper price tag on vehicles.