We've have seen the all new Mazda 3  launching in the US, Australia and our neighbour-Singapore. The long-awaited 2010 Mazda3, and while we like what we've seen so far, we want more. We at fastmotoring.com know that team Zoom-Zoom Malaysia has done a little special treatment on our mazda 3.
Before we reveal the car itself. Let us show you some nice feature that will be in the car..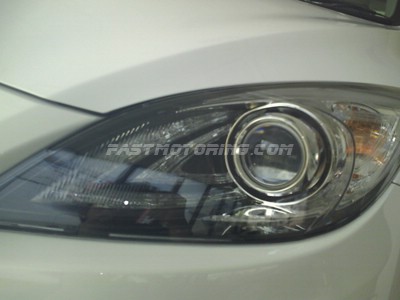 Projector Bi-Xenon Front Lamp & rumoured to have Adaptive Front-lighting System (AFS) – which means the headlamp takes into account both steering angle and vehicle speed to orient the headlamps to an angle of direction that provides better nighttime visibility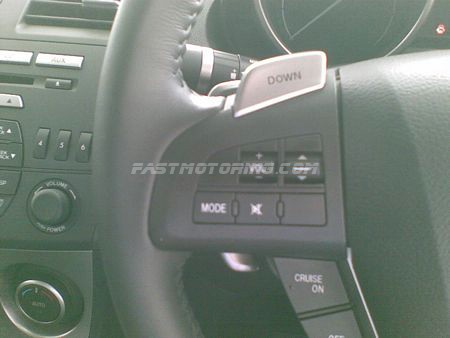 Paddleshift – All new mazda 3 is equipped with steering mounted paddleshift.
Rear LED lights – uniquely designed inherited from mazda 6.
Come back tomorrow 6pm and we shall reveal all the photos that we have.